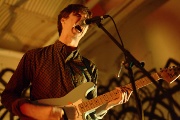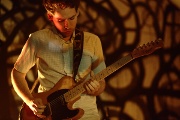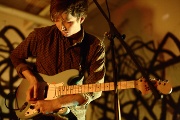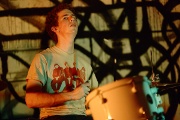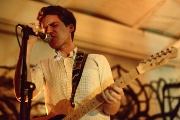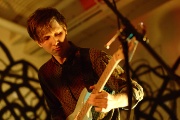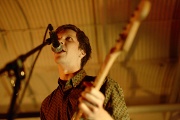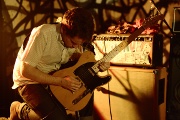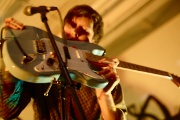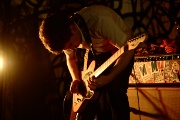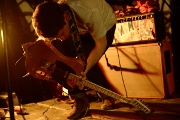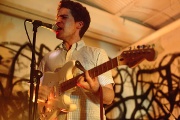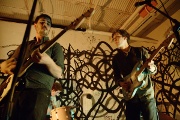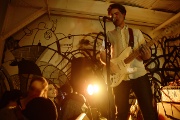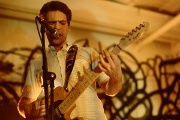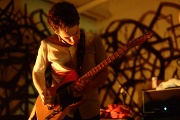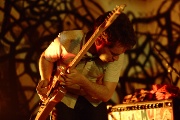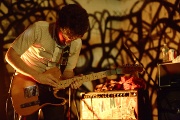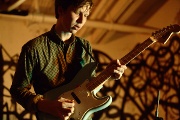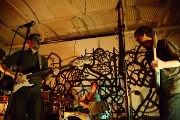 Parquet Courts at 285 Kent
Is it just me or are Parquet Courts louder than they used to be? Their shows are wilder too, their audiences more crazy. I think they've become one of those bands where people know their shows will get nuts and that's half the reason they go. That's a good reputation for a band to have, 'cause bands like that are fun!
This is not to say that Parquet Courts are all about getting crazy. Granted, they did play one song which was is so chaotic I was reminded of "Drug Me" by the Dead Kennedys, but most of their songs are full of hooks and rhythm and most importantly, craft. There are tempo changes and whole-band pauses. The guitars trade solos and then the song goes off in a different direction entirely. These guys have style, not just loudness.
Pay attention to those lyrics too. Their best songs are serious poetry. You'll recognize those songs by the not quite natural rhythm of the vocals. Most of the rest of their songwriting has more of a stream of consciouness style which personally I find less distinctive. But of course it is hard to hear the lyrics when they are playing live. Perhaps it is actually the cadence of those more poetic songs is what makes them work so well, not the words themselves?