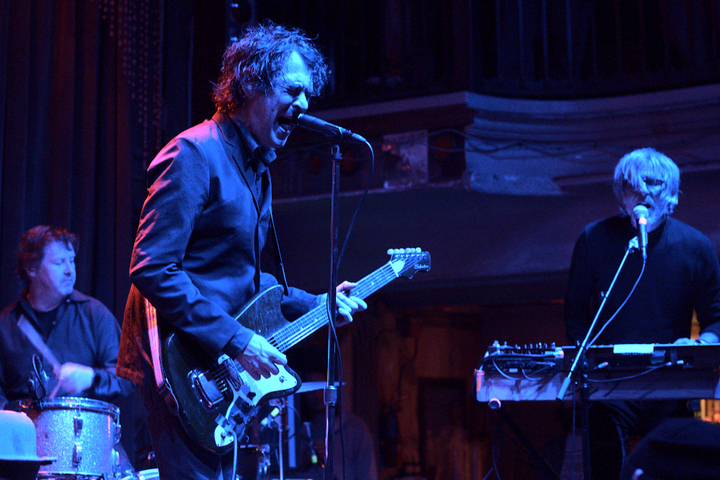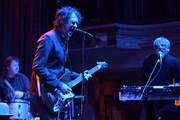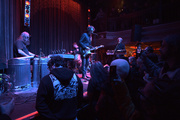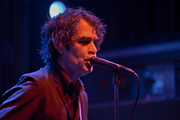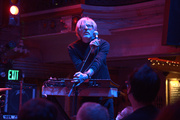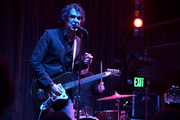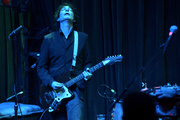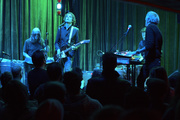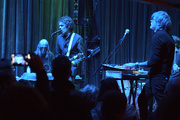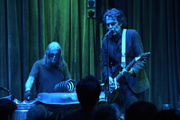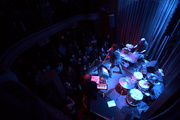 Jon Spencer and the HITmakers at Johnny Brenda's
THE Jon Spencer and THE HITmakers sound pretty much exactly how you'd expect if you've heard any of Jon Spencer's many other bands. I really don't want to call them "Blues" Rock, that doesn't quite feel right. THEY have some of the superficial trappings of the Blues but their music isn't all that blues-y, at least not in the classic sense of being emotional and heartfelt. It's Garage Rock, first and foremost, with a little a bit of blues and funk mixed into their sound, plus whatever it is when there's a guy playing trash cans with a hammer but it's not industrial or artsy experimental music.
My personal favorite song on their latest album is "Death Ray", which is about an alien attack! A sexy alien attack (ooooh). Which is to say that it's hinting at themes from cheezy B-movies from the 50s and 60s. Perhaps the guy playing the trash cans is emulating the kinds of no-budget sound effects they used back then. I also notice that the album title is a drug reference. Yeah, it's the usual Garage Rock stuff. It's fun and I still like it but I've heard this before.