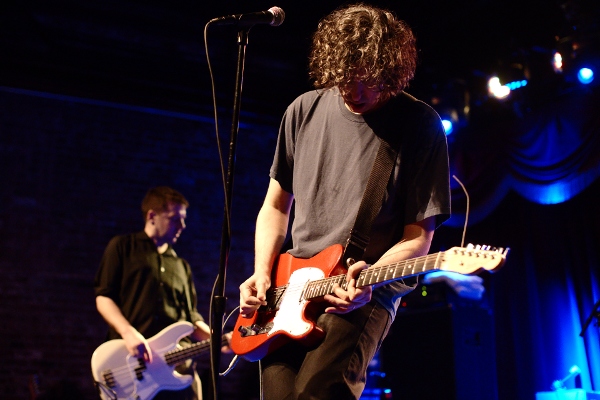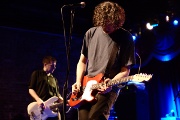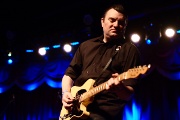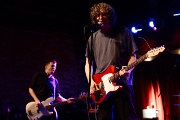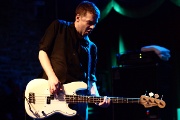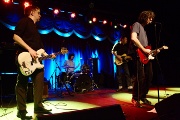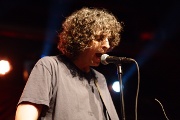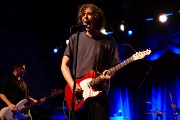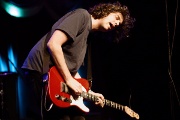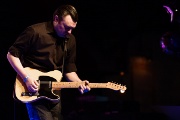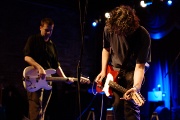 The Piggies at Brooklyn Bowl
Writing about your friends' band is always a little awkward. They are likely to have an opinion about your opinion and to actually tell you. Don't you hate it when other people tell you their opinions of you? Horrible!
So anyway, the four members of The Piggies have probably been in fifty bands between them. I'm pretty sure that every single one of those bands was either a punk band or a garage band. So while it might be accurate to say that The Piggies are a blues-rock band they still have some pretty deep garagepunk roots. They aren't as heavy or introspective a blues band and some of their guitar solos sound more like rock solos than blues solos. On average, that is. They also have straightforward blues rambles like "Dumptruck" and songs like "As Sweet As They Come", a bass-heavy grinder which sounds completely different for the rest of their stuff.
The most distinctive feature of their music is probably the quirky lyrics. And yes, I am well aware that "quirky" is one of those gets-you-in-trouble words. If challenged on this the lyrics of the song Wanna Go To Heaven are probably my best defense. Let's just say that The Piggies's lyrics contain some creative turns of phrase, some just brilliant, others kind of odd. And again, not every song is like this. They do have some songs which are relatively straightfoward "love" songs (for a rather horny definition of "love") and for that matter an instrumental or two. The important thing is that their stuff is really catchy. It just happens that if you pay close attention you might be in for a surprise.