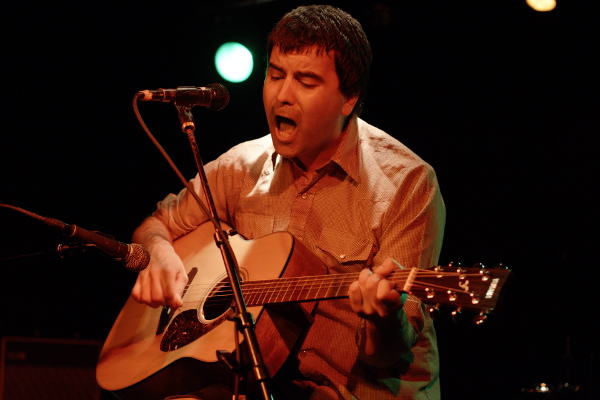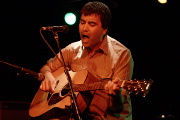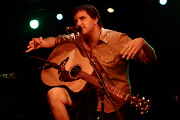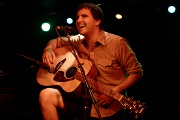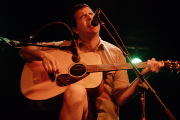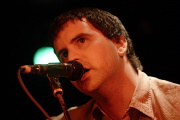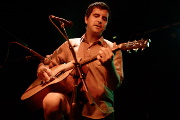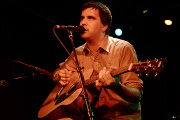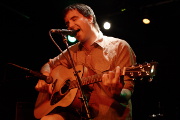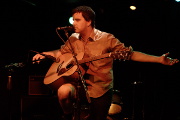 Nervous Assistant at Bar Matchless
As far as the sheer quality of his music goes, Nervous Assistant should be headlining. Unfortunately his intense yet still intimate style seems out of place next to most folk or punk (or rock) bands. Most folkies don't scream their way through entire songs, and there aren't too many punks out there who play acoustic. He and the Stumblebum Brass Band need to hook up at some point. They have the same basic idea: pub punk.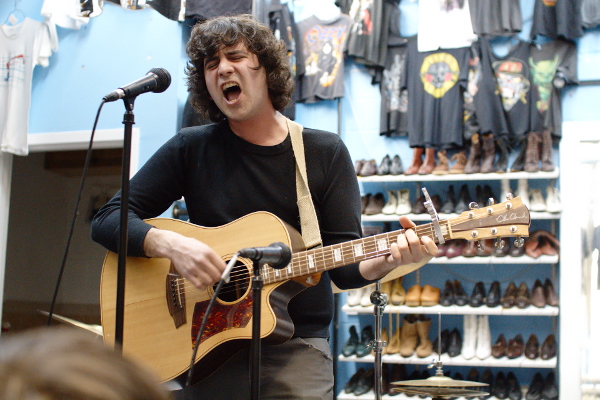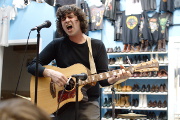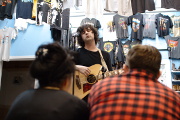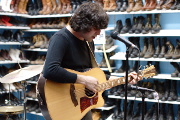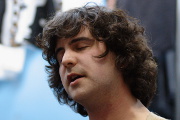 Nervous Assistant at Metropolis Vintage
The "punk-folk" band is an interesting concept. Some people would say that O'Death, who play gothick-y songs with a lot of energy, are in this category. Then there is Nervous Assistant, a guy named Johnny who sings about being poor, being drunk, being despised, and generally being punk. Also, he covers Cocksparrer and Descendents songs. The result? He wears his voice out almost every show.