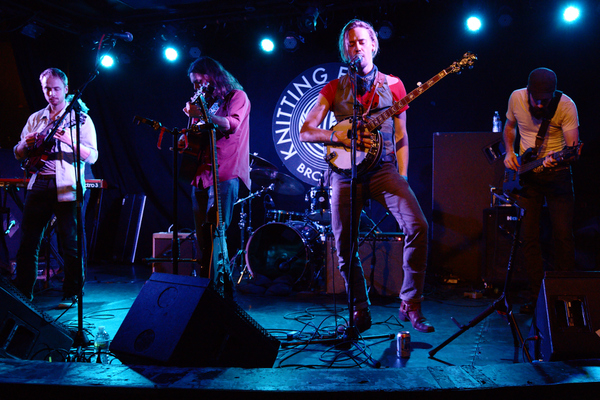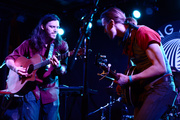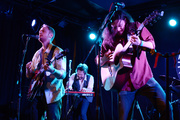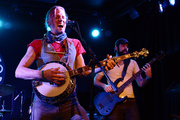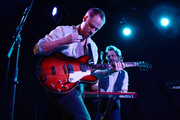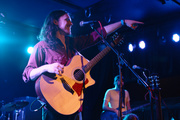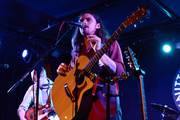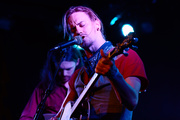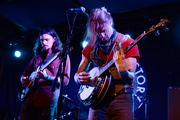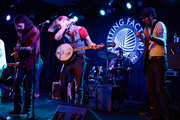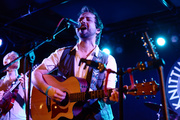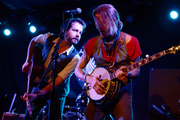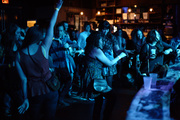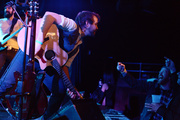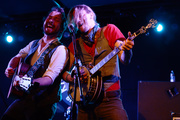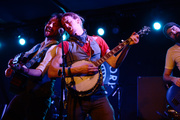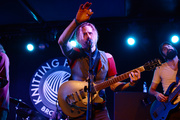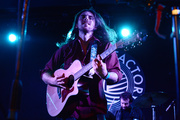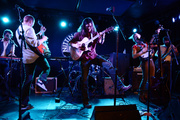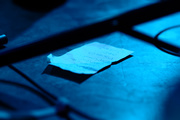 The Hollows at The Knitting Factory
Somewhere in NYC there is a band playing every variant of country, indie folk-rock, kinda-sorta-americana, neu folk, folk classic, etc. The Hollows are certainly members of that manifold musical family. They are distinctly rooted in folk and americana, have banjo and mandolin players in the band, and sing about drinking whiskey and wine. On the other hand they have a rock-n-roll side, use an electronic keyboard, and apparently drink PBR. That last one may have been the venue's fault.
They're also hard to pin down because their songs are so varied. At least four of The Hollows sang lead at some point and they sound quite different from one another. The band switched instruments a few times as well. Yes, that is their keyboardist playing guitar towards the end. He's also one of their three harmonica players. Supposedly everyone in the band is a songwriter too.
Some of those songs got the audience dancing, but mostly the women in the audience. Not sure why it happened that way and I'm not complaining. It was just a little weird that during their more energetic songs I had to dodge and weave among two dozen dancers who were spinning and swinging and having a blast, and they just happened to be almost all women. No doubt the six fellows in The Hollows are terribly concerned by how popular they are with the ladies and will work to rectify the situation posthaste!