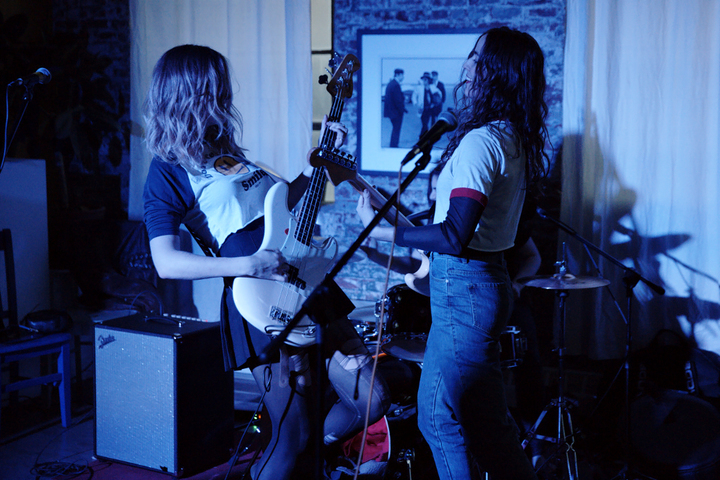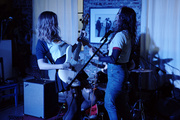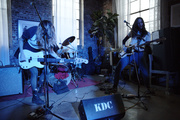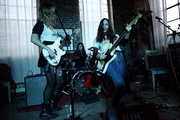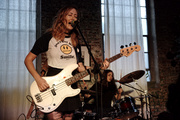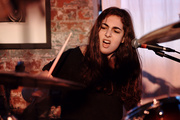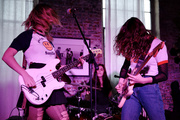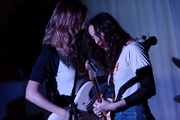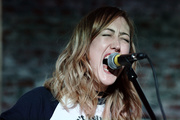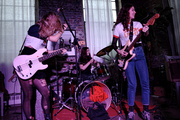 Thick at Knockdown Center
Somehow Thick manage to sound jangly and crusty at the same time. That shouldn't really work and certainly shouldn't work this well. As best I can tell the trick is to keep the tempo up and the guitar solos peppy while singing about being bored, having no money, being kicked out of the house and similarly depressing subject matter.
That and delivering the downers with enough of a smirk that you know it's all fun and games even when they're being painfully honest. Consider the song "Herpes Microphone". As best I can tell it is a song about catching herpes from a dirty microphone. Clearly these three have played some classy venues. Anyway, it's hilarious. In a more serious vein the song "Anymore" is a list of eveything that sucks about becoming an adult but it sure is fun to hear them sing about it. "Wasting My Time" is a mid-tempo song about a relationship which isn't quite going right. It has an explosive ending, perhaps just like the relationship which inspired the song? I do like it when a band manages to be fun while still keepin' it real (except for herpes bit).
This show was part of the Nasty Women Exhibition at the Knockdown Center. No complaints about the choice of bands, that's for sure. The rock-n-roll was in the bar in back rather than one of the stages. No, this was not the same room where Parquet Courts played to a thousand people at Christmas. That would be awkward and we would run out of oxygen. Actually it kind of looked like a house show at grandma's house, all antique chairs and fake plants. In some ways Knockdown is a really weird place.