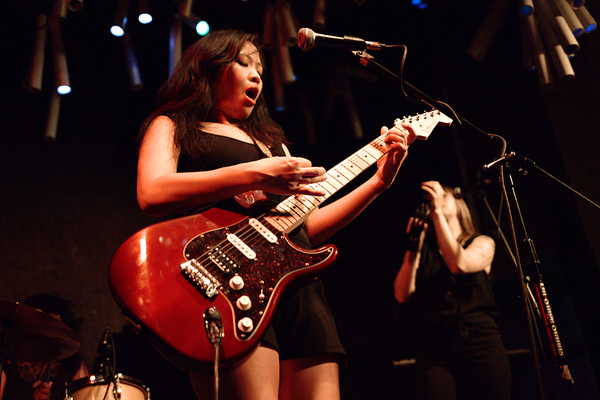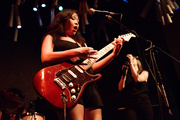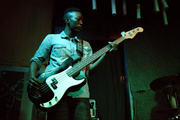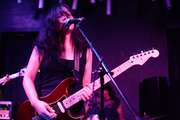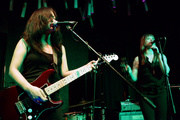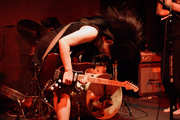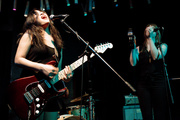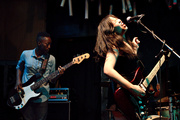 Heliotropes at Glasslands Gallery
Some of these shots are much better than I expected for Glasslands. I guess when they turn on more than one color of LED the lighting is actually okay. It still wasn't enough to really capture all of lead singer Jessica Numsuwankijkul's thrashing during her guitar solos. That hair is a weapon I tells 'ya.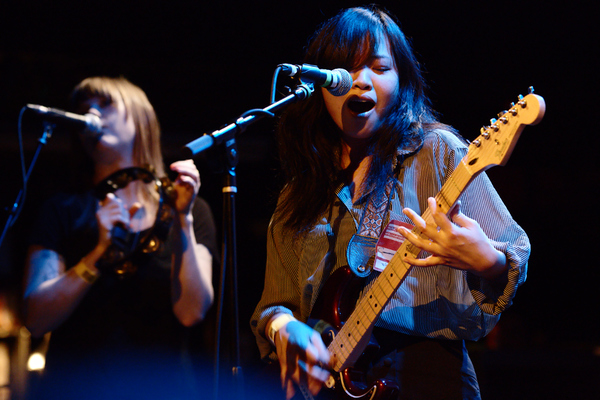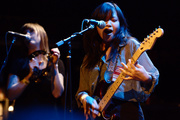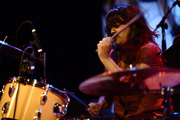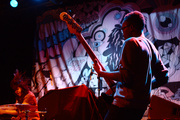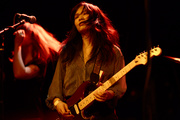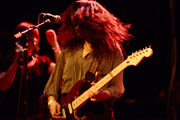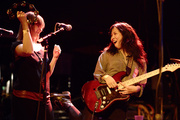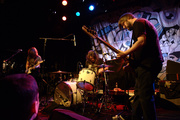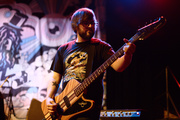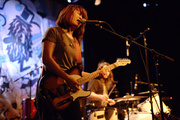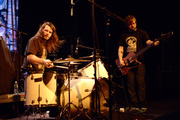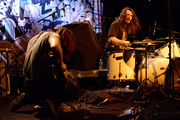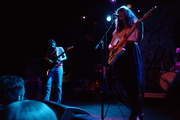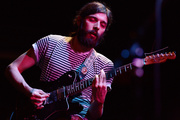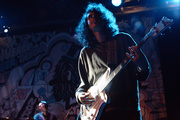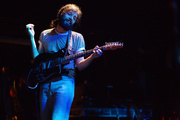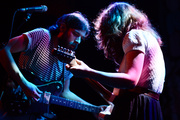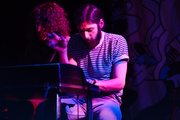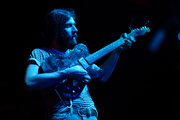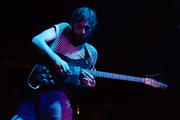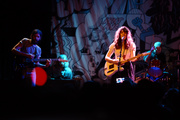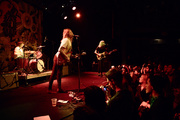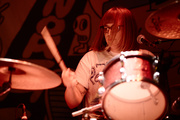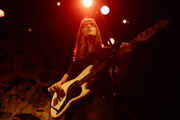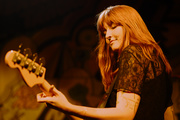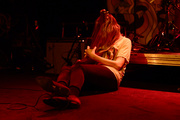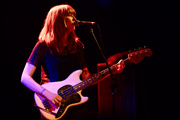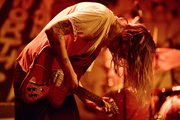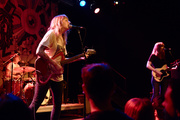 Converse Rubber Tracks Live at Music Hall of Williamsburg
Apparently as a local music fan in the Williamsburg area I am in such a coveted demographic that companies keep giving me things for free. Consider for example shoe manufacturers. The House of Vans in Greenpoint has been throwing free concerts for a few years apparently as a marketing thing. Now it seems that Converse feels the need to grab some hipster mindshare. They have started their own concert series at the Music Hall of Williamsburg. Personally I am looking forward to the old-school rap concert series sponsored by Adidas.
The best part is that at 37 years of age I am far too old to pay attention to their advertising so their marketing dollars are wasted on me. Wasted I say! Having said that this was a 16+ show (yes, sixteen and older) because these corporate types know very well who marketing works on.
You would think that four good bands at one of the better-sounding venues in the area would be a crowd-pleaser and this show certainly did not disappoint. I was particularly glad that Vivian Girls sounded so good despite having been on a bit of a hiatus (I don't think they've played a gig together since last Summer). I'm not sure how many shoes it sold, but hey, thank you Converse! Please continue to give me free stuff!
The bands played (and the photos above appear) in this order: Heliotropes, Eternal Summers, Widowspeak, Vivian Girls.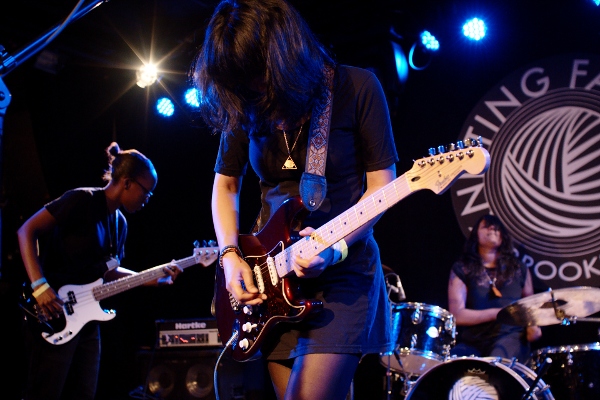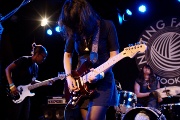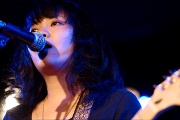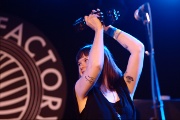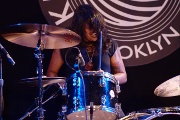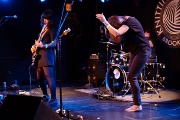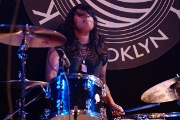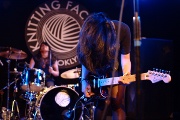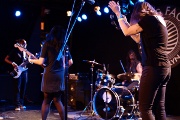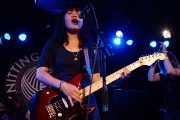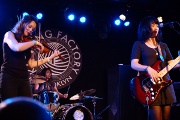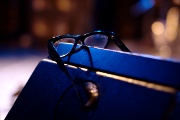 Heliotropes at The Knitting Factory
Heliotropes are an odd band whose set raised many questions. Whose glasses were sitting on the monitor the whole time? Have I ever seen a violinist in a band this heavy? And what do you call moving your head faster than nodding but slower than headbanging? That is what their music inspires. While their stage presence could be stronger, musically Heliotropes put on a hell of a show. Which leads to one last question: who forgets to bring copies of their band's album to an album release show?!