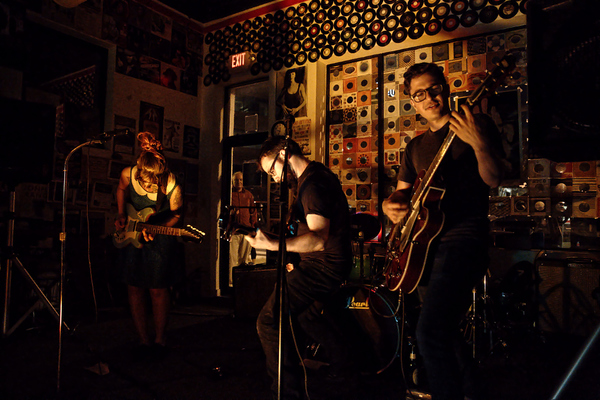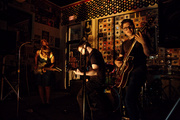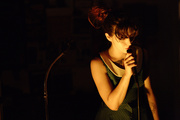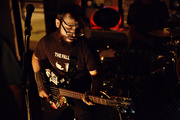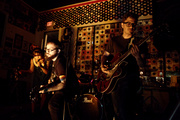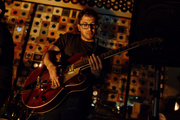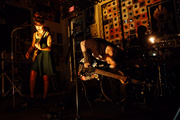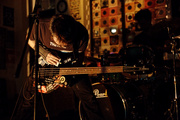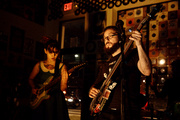 The Gloomy Ones at CD Cellar
The CD Cellar uses an old traffic light placed on the ground as their "stage lighting". Note that "stage" should be in its own set of quotes as there is no actual stage. Anyway, being lit from below makes bands look creepier. You know, it's the campfire ghost story look. So I figured it would be a great place to get some shorts of a band called "The Gloomy Ones".
Now, The Gloomy Ones do have a bit of horror-movie kitsch in their some of their surf-rock numbers, but they're not exactly hard-core about the whole "gloom" angle. You could dance to some of their peppier stuff, and I do mean actual dancing, not "shuffling while staring at one's feet" dancing. Then they also have some sci-fi inspired songs which vary from Man... or Astro-Man? style rockers (not very gloomy) to heavier and more contemplative stuff (okay, maybe as little bit gloomy). So in summary, The Gloomy Ones: lots of rock, not actually that much gloom.