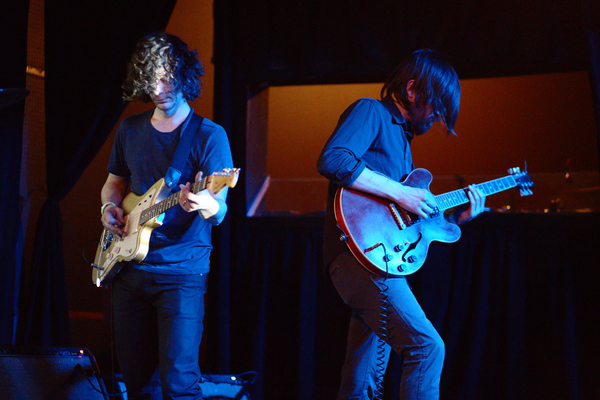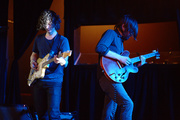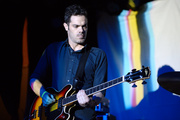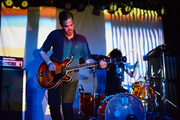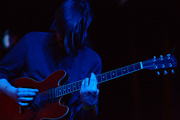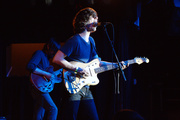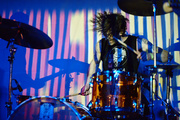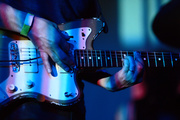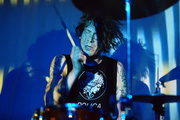 Disappears at The Knitting Factory
In a previous review I referred to Disappears as a shoegaze band. This is not an entirely accurate description because it misses out on a few things. While some of their music qualifies as the sort of trippy but toothless psych which I at least associate with "shoegaze" they also churn out plenty of actual substantial psychedelic rock, seemingly with an emphasis on the rock. In fact I almost hate to call them "psych" because they seem to be missing the gaudier aspects of psych rock such as atonal bits and extended drones. Yet I think that it is an apt description. Instead of focusing on the darker, heavier, perhaps wannabe-spiritial aspects of the music they focus on the lighter, trippier bits. That's still a sort of psych-rock, right?
At different times Disappears reminded me of many different bands such as the Velvet Underground (especially on tracks like this one), Bauhaus, A Place to Bury Strangers and even Massive Attack (despite the lack of samples or electronica paraphernalia). Yet Disappears always seemed like a lighter version of that music, not quite as "heavy", or perhaps not quite as pessimistic? That's also why I didn't think the hardcore band which opened the show was a good fit to this bill. They were more visceral while Disappears was more heady. Not quite a good match.