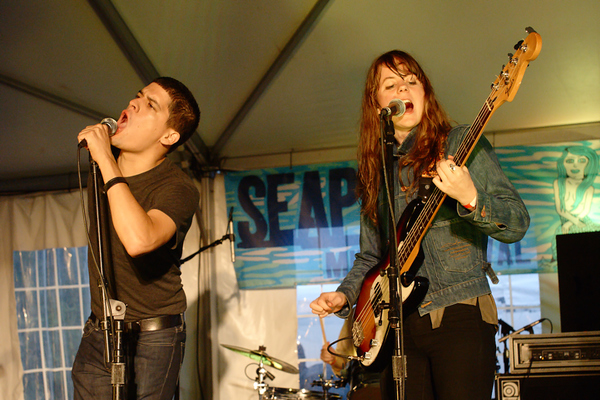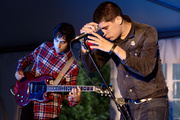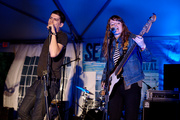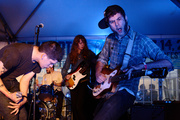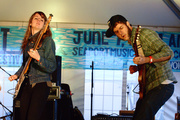 Ex-Cult at Beekman Beer Garden
I had no idea the lighting at Beekman was this good. Aside from Ex-Cult's guitarist on stage right, the one who looks like my brother-in-law with sideburns (true story), these folks really looked like they were at a major venue. The sound was great too. The torrential rains tearing apart the tend which was the only thing protecting us all from death by electrocution? Just keepin' it real.
Jokes aside, I completely forgot about the rain once Ex-Cult started playing. They're a total blast. Garage-rock which isn't too sloppy but still has lots of rock-n-roll energy. Great stuff!