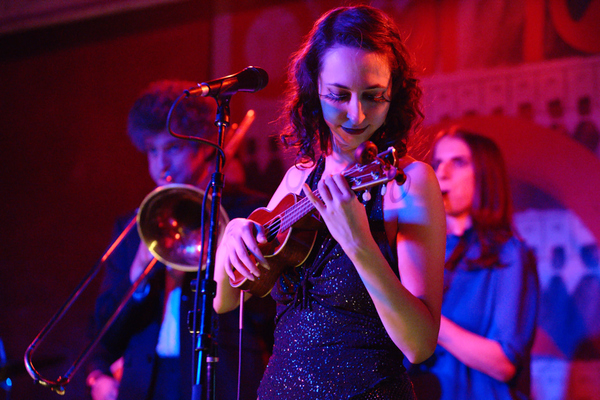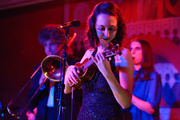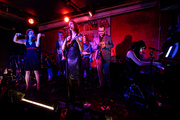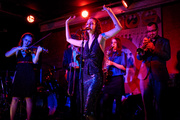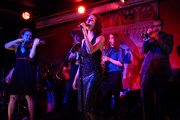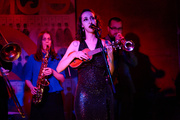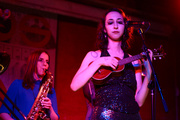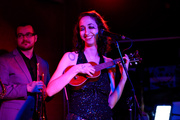 Sweet Soubrette at Pianos
At some point in the evening I got the impression of attending an early Valentine's Day show. The overwhelming red-ness of the place may have had something to do with that, but also the fact that Sweet Soubrette's new album features so many songs about desire. Not really love songs, mind you. They were more like songs about longing (see "Be My Man", "Sweet Time") or about relationships under stress ("Just Your Heart", "Rock Paper Scissors", and perhaps "What's My Desire?"). So it wasn't really a romantic evening, though the fervent "Live Wire" certainly added a dash of heat to the mix.
It is probably safe to say that classic love songs have never been Sweet Soubrette's thing. Returning to the themes of her first album, most of the songs on "Burning City" are about the dramatic moments in relationships, the moments when things are not quite as they should be. However the new album has a definite optimistic streak. This time you get the feeling that some of those relationships might just work out. For once there is an honest-to-goodness (implied) happy ending in the song "Port in a Storm". Well that's new.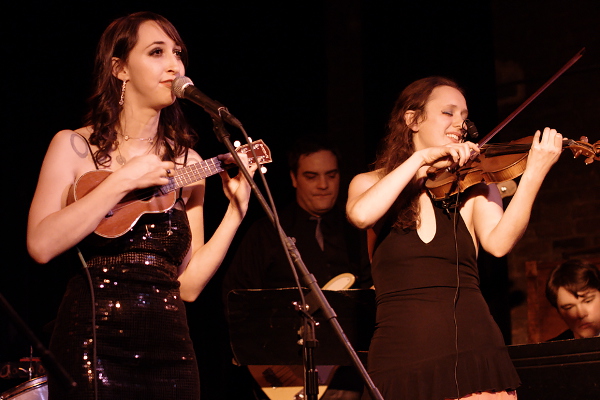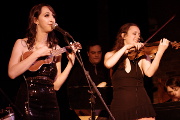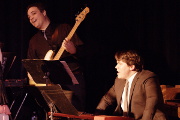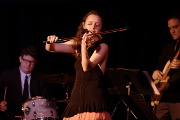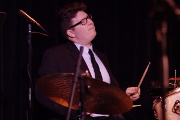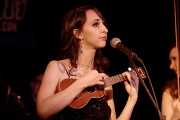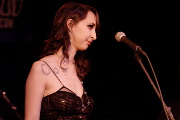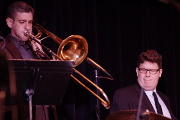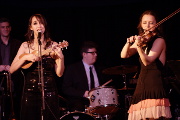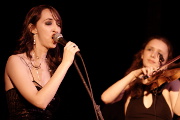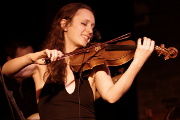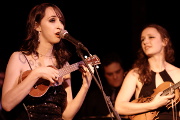 Sweet Soubrette at Bowery Poetry Club
In the past they have been billed as "Sweet Soubrette and the Regrets". In this case it was Sweet Soubrette, the Regrets, the orchestra, the backup singers, the drummer's tag team partner, and the lead singer's brother (who was part of the evening's entertainment if not actually performing). Fortunately the stage at the Bowery Poetry Club is rated to support small armies like The Polyphonic Spree.