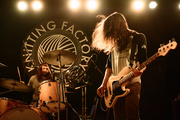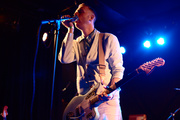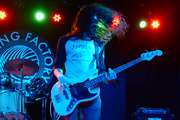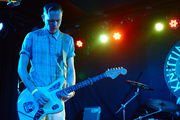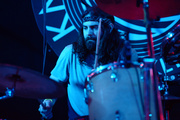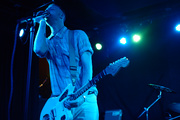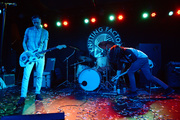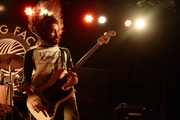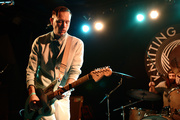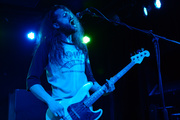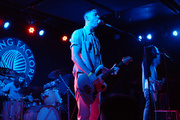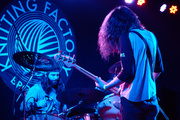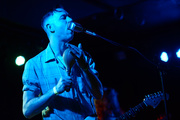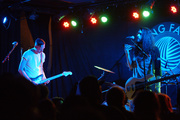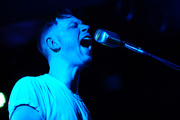 Monogold at The Knitting Factory
You know how some bands name themselves after a song by a more famous band? For some reason I thought Monogold were actually named "Mongoloid", like the Devo song. Not that Monogold sound like Devo, but they use electronic samples and are a bit experimental so I figured it was a possibility.
The most distinctive quality of Monogold's music is the falsetto singing on almost every song. This along with their treble-heavy choice of samples add an airy quality to the music. They might not be a synthpop band but they could at least play on the same bill. The beats are a bit heavier due to the presence of a bassist and drummer but hey, all the better to dance to, right?
Despite this you may notice from the photos above there is no keyboard player in the band. There is no laptop running iBandMember. Instead they look just like a rock band: guitar, bass and drums with the guitarist singing lead. Even better, they actually put on a show like a rock band. In particular bassist Mike Falotico flung his hair around, played on the lip of the stage, and even poured a drink for the drummer (the show was sponsored by Jameson so they had plenty of that!) It seems like they aren't trying to be a dance band but somehow the pop music they make just happens to be good dance music too.