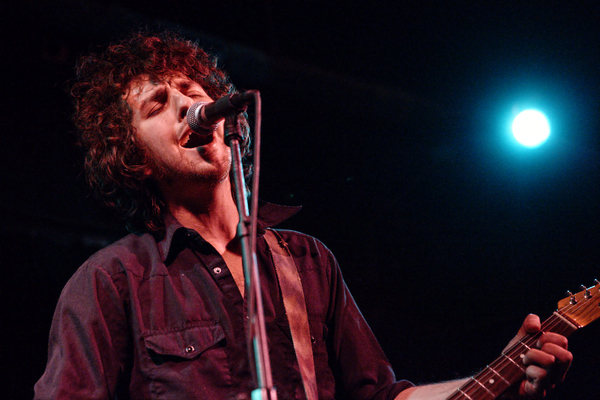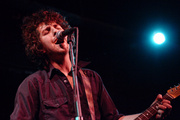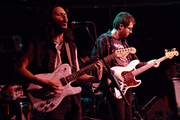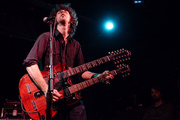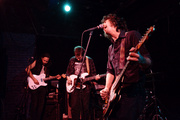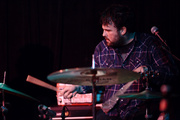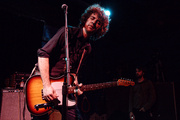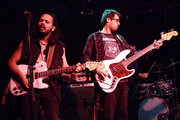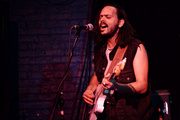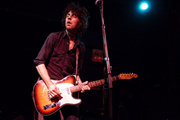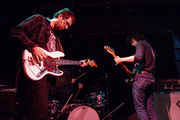 Nude Beach at Black Cat
One of the nice things about seeing a band you've seen before is that you notice things you missed the first time. For example Nude Beach's lead singer looks a lot like Spike Spiegel of Cowboy Bebop. As a photographer I notice things like that. As for their music, I really liked it. I enjoyed their music and analyzed their appearance. So much better than doing the reverse. Anyway despite adding a guitarist their basic sound hasn't changed so see previous review or just check out...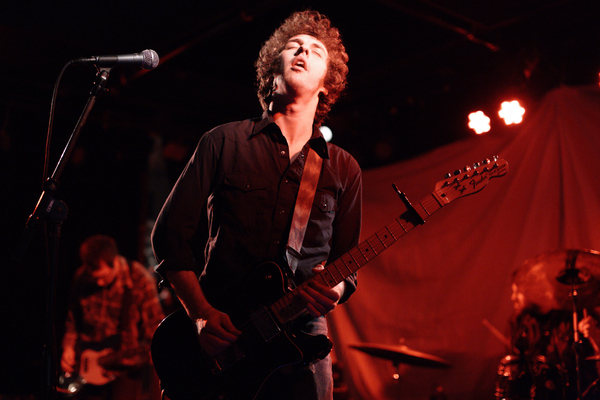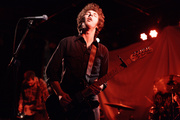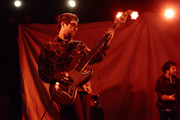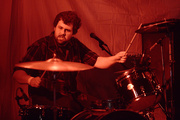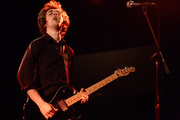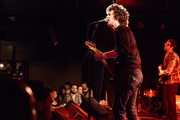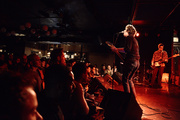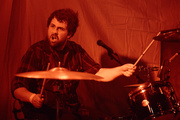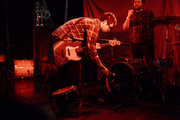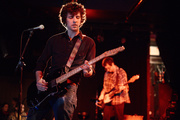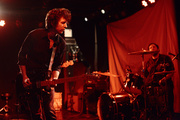 Nude Beach at The Knitting Factory
It happened in Brooklyn: a band called Nude Beach played a show with a band called The Babies and the concert wasn't sponsored by Coppertone. What a missed opportunity! Seriously, Jack Daniels and the L Magazine were behind it and somehow some local bike builders and Transportation Alternatives were involved. Also the sort of thing which only happens in Brooklyn. And possibly Portland.
Both bands are good energetic rock bands. Nude Beach are the heavier of the two, vaguely punk but not really all that loud or imposing. They remind me of Elvis Costello and the Attractions more than anything else, a bit more 70s than a standard pop-punk band. I have to say though that their drummer was really pounding away back there. He actually knocked over one of his snares in the middle of the set ("Did you break it?" "Don't worry, it's the house kit.")