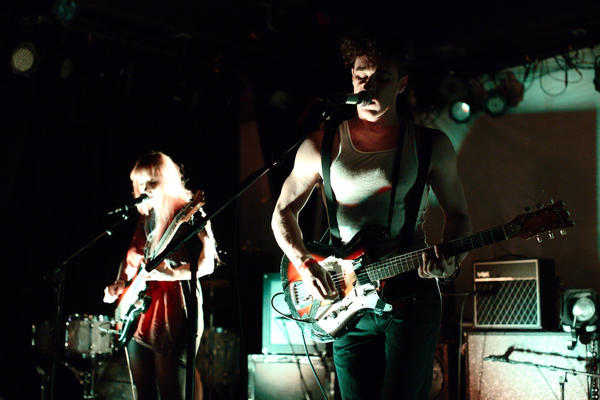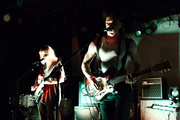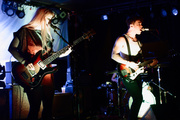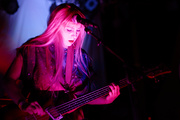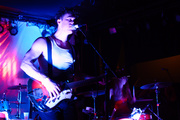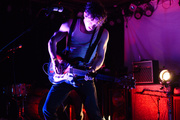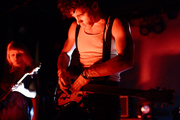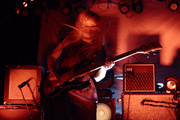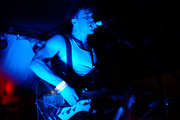 The Vandelles at The Knitting Factory
Funny, the last time I shot The Vandelles it was at the same venue. Same venue, same band name, different band (sorta). Two old members left, one new one joined, and as a result their sound changed. With only one guitarist the songs are a bit simpler and there is more emphasis on the vocals. They still play the hell out of those instruments though the sound is not quite as overwhelmingly intense as before. So yeah, they sound different now, but just a little bit different.
The biggest change is that while they still do some of the classics (notably "Swell To Heaven" on this occasion) they mostly play material from their latest album ("Strange Girls Don't Cry"). The new songs would not have been out of place on their previous albums but the emphasis seems to have shifted towards their pop (or perhaps girl group?) influences. The music is more melodic and there is less psychedelia (e.g. fuzzy guitar solos). Which is to say that now they sound more like their more recent Summer Fling EP than their older Del Black Aloha album. But not every song is like that. Songs such as All Aloha or their cover of You Turn Me On sound more like their earliest work. So I guess The Vandelles have made a subtle change, a tonal shift, but not a complete break from the past. Interesting. I guess we shall see how that works out for them.
Oh, and they have a new lightshow too. It's very, very bright. Love the colors, but I do wish that there was a light or two in front of the band.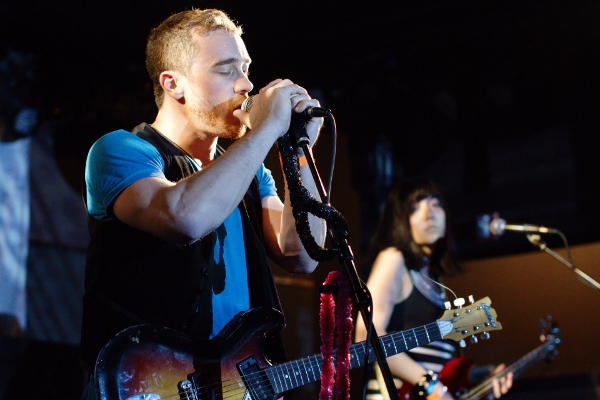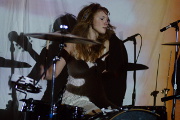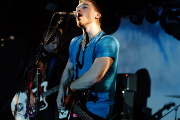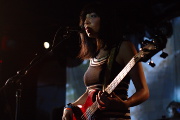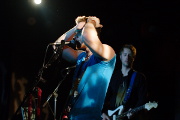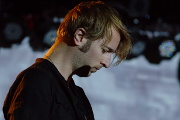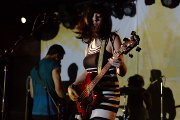 The Vandelles at The Knitting Factory
The last time I saw this band they were terribly sloppy, so I can honestly say that I was pleased by how much better they sounded this time even if they weren't exactly at their peak. I guess they took a little break after hitting the SXSW touring circuit last month. Love the new songs, though.