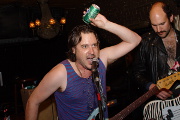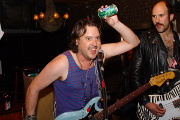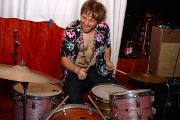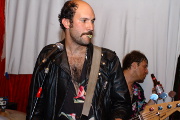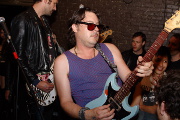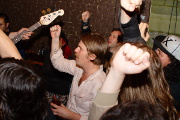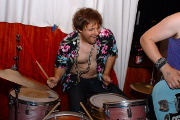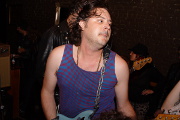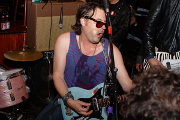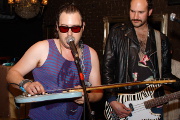 Personal and the Pizzas at Bruar Falls
I was a little bit worried when Personal and the Pizzas started out with a song called "Pepperoni Eyes". Oh now, some sort of gag band? Both the music and the audience's reaction clued me in pretty quickly. They are no such thing. These guys are rock-n-roll through and through. The only thing which sucked about their set was that it had to be cut short due to technical difficulties (and noise complaints from the neighbors, I hear).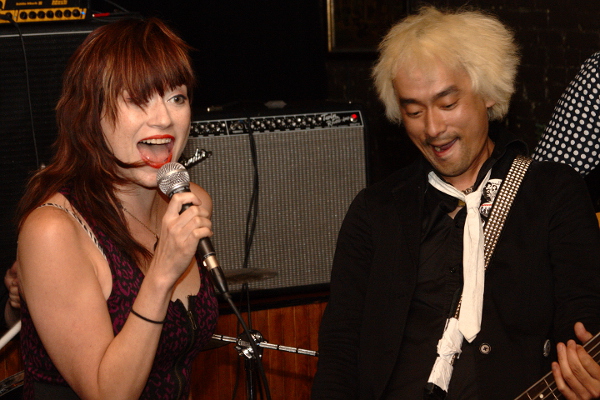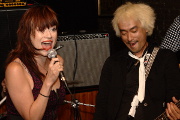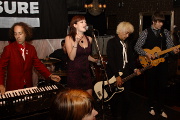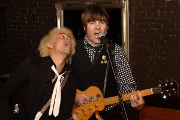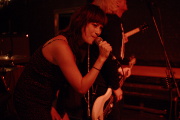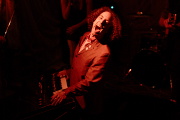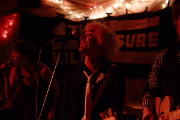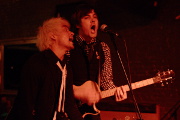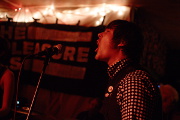 The Pleasure Kills at Bruar Falls
I had been told that The Pleasure Kills were a "New Wave" band. Between the keyboardist and guitarists' hair I figured that was probably true. Now that I've heard them perform, I think not. They're more like proto-New Wave, that kind of punky, kind of poppy sound which evolved into that synth/disco sound which was more typical of New Wave music. Is that just a fancy way of saying they rocked? So be it.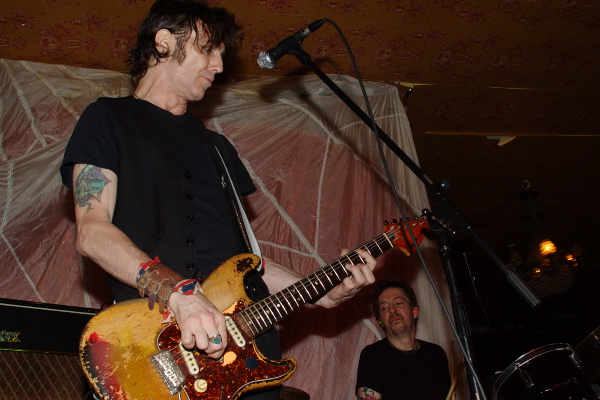 Lubricated Goat at Bruar Falls
Lubricated Goat is probably best known in Australia, but lead singer/guitarist Stu Spasm currently lives in Brooklyn. While he has other bands, once in a while he plays a gig as Lubricated Goat with a new backing band, including drummer "Bloody" Rich Hutchins (lower right).
The Sights, The Figgs, Nouvellas at Bruar Falls
"When a band is near the end of its twelfth year on this Earth, and has not become filthy rich, then one of two things must be true: they are either quite deluded, or else quite good. The Sights (from Detroit) have always been one of the good ones. I had no intention of missing their first gig in New York in several years, a show in early December 2009 at Bruar Falls in Williamsburg."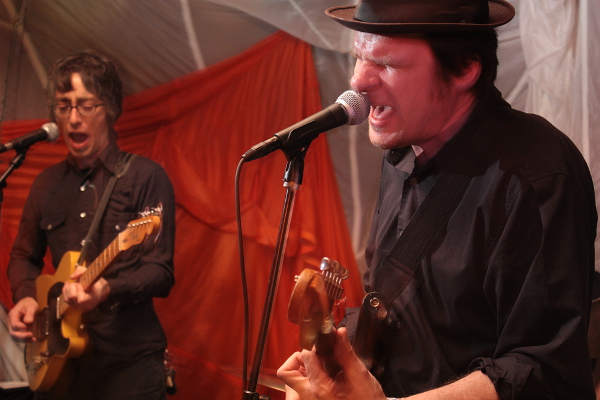 Jack Oblivian at Bruar Falls