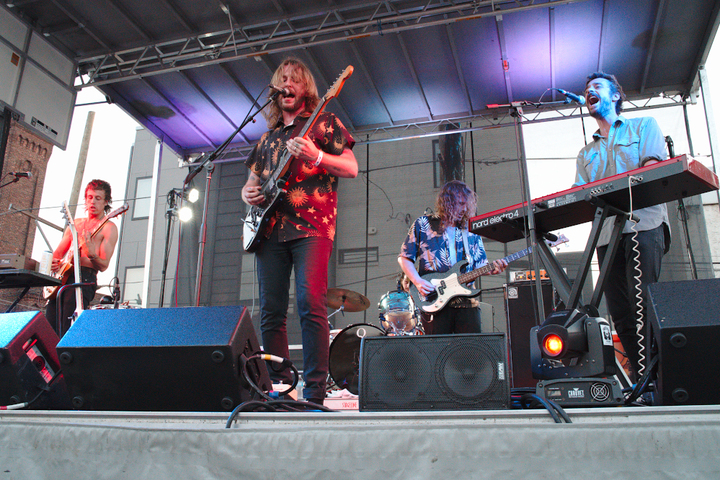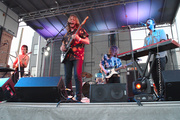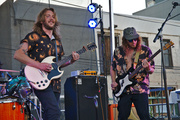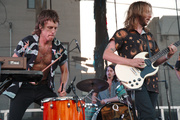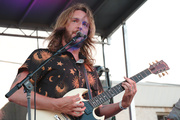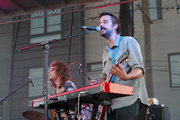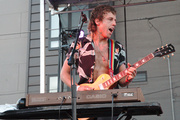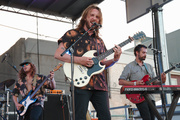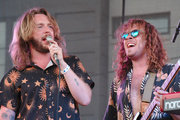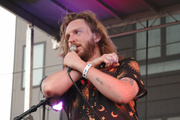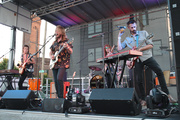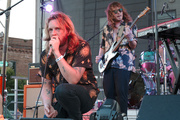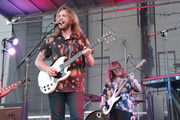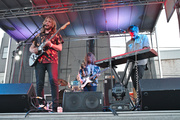 Slomo Sapiens at The International Bar
Of the many rock bands on this bill Slomo Sapiens were brought the party better than any other. Which is weird because they're more like 70s hard rock band than a party band. Their stage presence helped, but I think the main thing was that while their music gets sludgy at times it doesn't stay there. There are these bursts of "fuck yeah" energy which totally worked up the crowd. They're heavy but they're "fun heavy".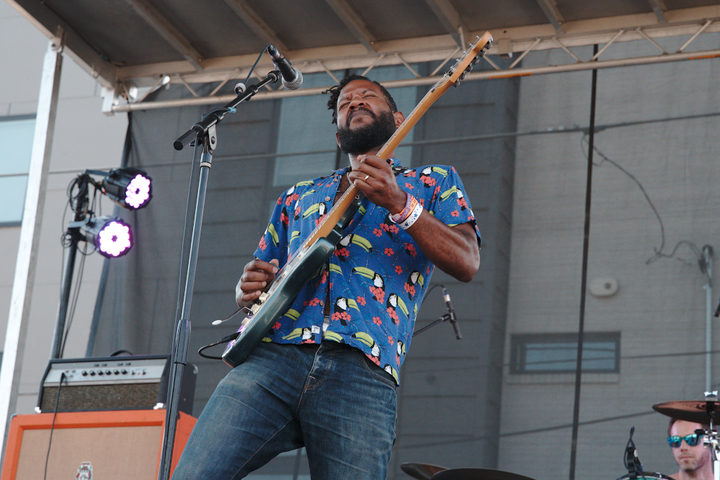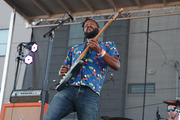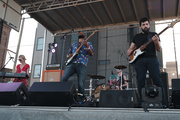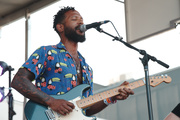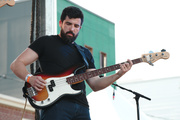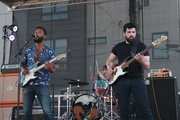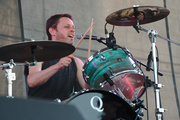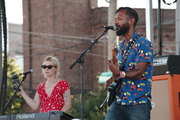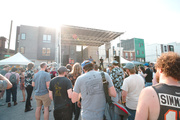 RedTouchBlack at The International Bar
It seems like a lot of heavy bands played Live on Front this year, at least the Saturday show. And here I thought electronic stuff was in? Not that I would have gone to that. It's just nice to know that people still like rock music, ya' know?
RedTouchBlack's music is portentious, like you're about to be struck by some grand truth and you don't know whether it's good or bad but it is coming. Certainly they count as psych rock but this isn't bliss-out music. There's too much anxiety, too much instability for that. Also some really cool guitar solos cause it's still rock music.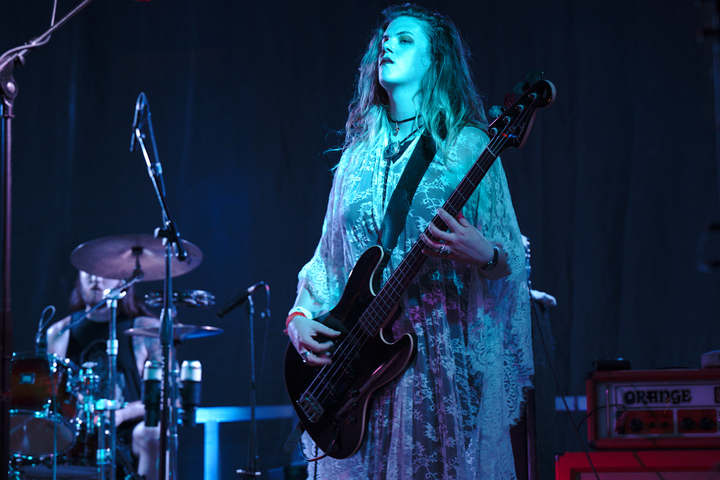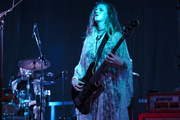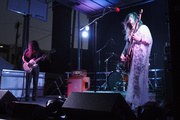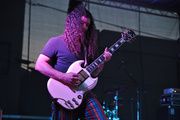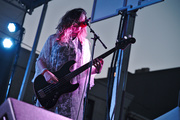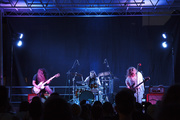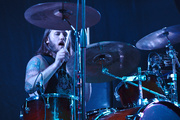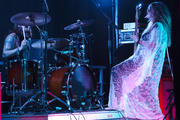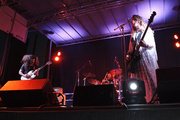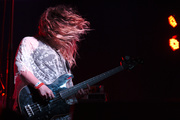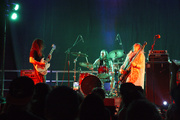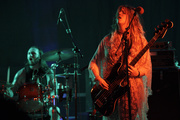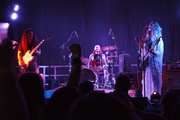 Heavy Temple at The International Bar
Live music wasn't feeling so hot for a while there but it is recovering nicely. Seen here: Heavy Temple, the headliner of day 1 of the Live On Front festival whipping the crowd into to a headbanging frenzy. On top of that West Philly Porchfest was the same day. Outdoor music festivals have returned thank you very much. They picked the right band to headline too. Not that I'm complaining about the rest of the lineup but Heavy Temple's sound is powerful and works so well in a big outdoor venue. The crowd definitely loved these guys.