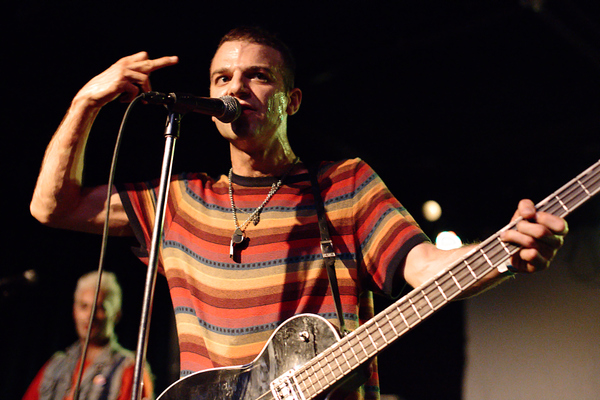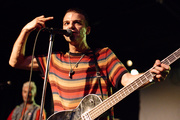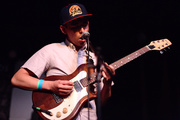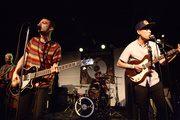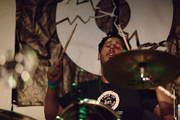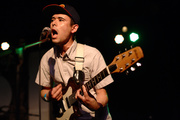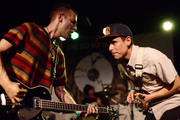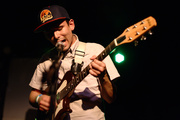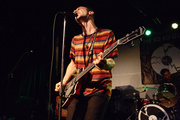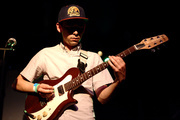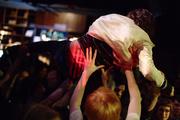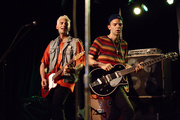 The So So Glos at The Knitting Factory
The So So Glos are so closely affiliated with the DIY scene and with Shea Stadium (the warehouse venue which some of them helped create) that it was weird seeing them at a "fancy" venue like The Knitting Factory. The band didn't seem entirely comfortable either, asking to have the bright lights turned down and commenting on the less active parts of the audience. Even they mentioned that they were used to playing Shea Statium. So unfortunately things were a bit awkward for a while there. Fortunately the band was energetic and sounded great, so the audience got more into it towards the end.
I suppose one of the advantages of building your own DIY space is that you can set it up however you want. You can have as much or as little lighting as you want. You can choose the height of the stage. You can have any kind of beer you want (think about that!) Playing at a big venue is pretty much the opposite. You may get to tweak a few things but in the end you get what they give you. So certainly I can see why a band would want the venue they were playing to be more like the one which they created. They want the venue to be a nice "fit". Unfortunately the venue is not always so flexible. I think this might have been one of those cases.