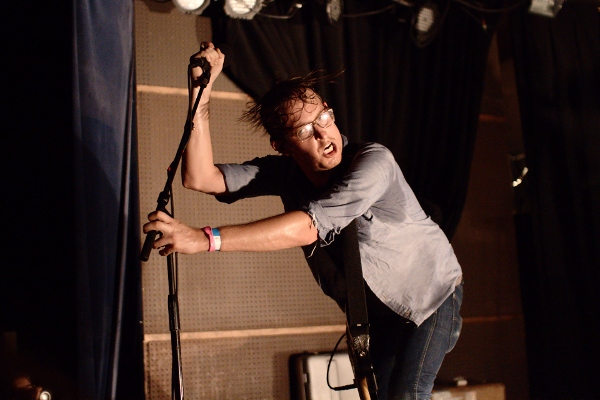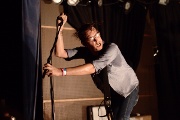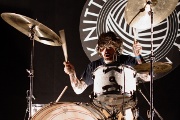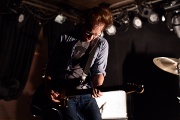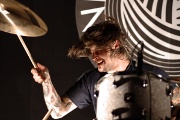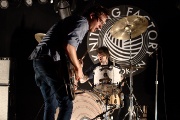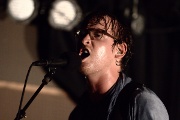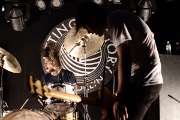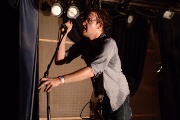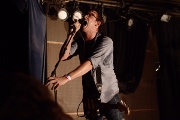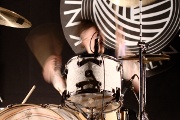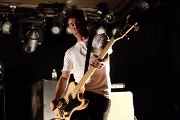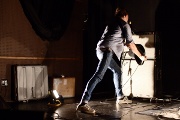 Metz at The Knitting Factory
Is seems that Metz are being promoted by certain well-known music blogs. If you have noticed this then presumably you are aware that Metz are "loud". Yes apparently that is the official one-word media summary of this band. Accurate, but also a tad vague. More to the point it's nothing special. A loud band, eh? Never heard one of those before.
So why are Metz special? Well for one thing they're Canadian, and some people are easily impressed by such exotic foreigners. Their music is more noteworthy. While every one of their songs is loud from beginning to end they are punctuated by moments of even louder. Sometimes just a second or two, other times it's a whole chorus. Instead of playing distinct rhythm and melody the drums and guitar will come into sync and thrash away together. You can't really acclimate to this like you might to the more constant sound of, say, a melodic metal band or a droning psych band. These guys attack at random moments, like they're actually trying to make you uncomfortable. Those sharp edges give the songs an impact which the word "loud" does not sufficiently describe.
Looking at the photos I notice (how should I put this...) that Metz seem to suffer from a bit of duckface. Or perhaps pufferfish face? At first I thought this way my fault. Perhaps I should apologize, especially to their bassist, for capturing bad moments. I have to say, though, looking through my photos there are an awful lot of puffy cheeks in there. What is that? The look of holding back a scream? I would believe that.