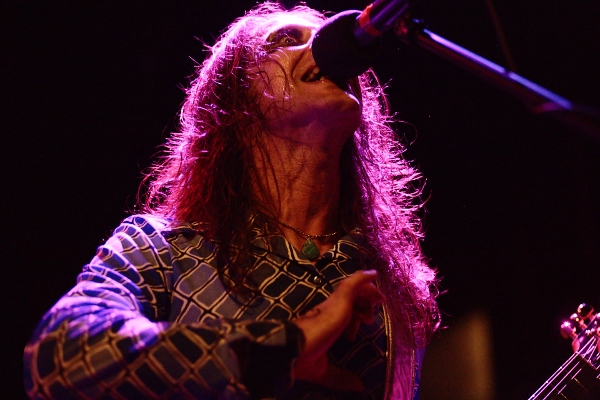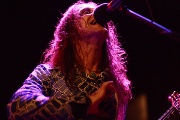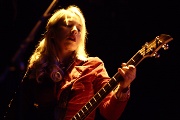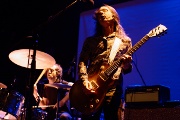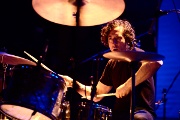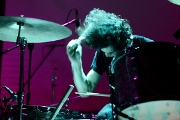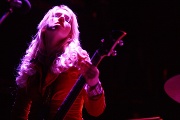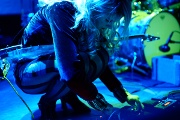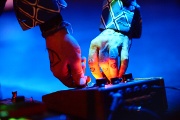 White Hills at Bowery Ballroom
If you look at the pictures of this band and immediately think "Metal" then well... actually you're not ridiculously far off. White Hills may be part of the world of psych rock but they are the heaviest band there. It's like they're psych rockers from a planet which is more massive so all the music there is Super-heavy. Then after escaping from the Negative Zone they came to the Bowery Ballroom to blow us all away.
That is not to suggest that these guys are actual aliens or some kind of... threat to humanity (aside from its hearing). To the contrary, drummer Nick Name is also in The Black Hollies and I have it on a reliable source that the members of that band are all "perfectly normal humanoids". Now isn't that comforting?
So let's see, While Hills's music is played loud and hard and is filled with distorted power chords and crushing bass lines. On stage they wear leather and eyeliner and fling their long hair around. How is this not metal? The answer is that sometimes they go in a spacier direction. Something like noodling or chanting over a guitar loop. It's all pretty intense, but occasionally they dial it down from stunningly intense to something more like hypnotically intense.
These guys are pretty awesome and I do recommend checking them out. Just be sure to bring good earplugs to weaken their powerful volume (earplugs are like kryptonite to loud noise).