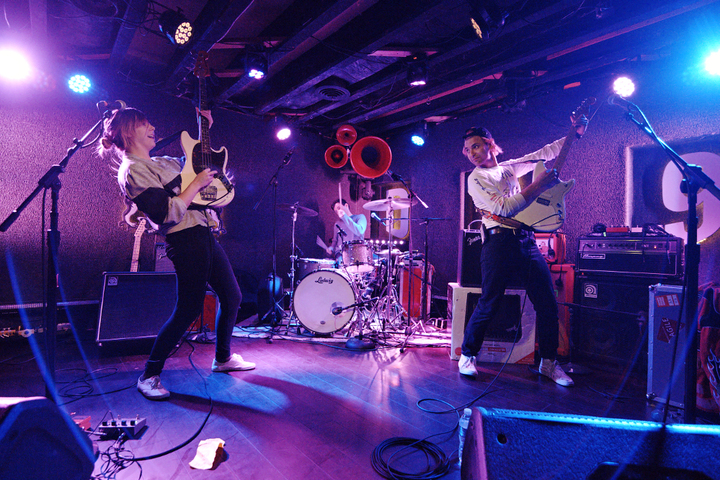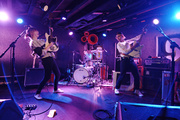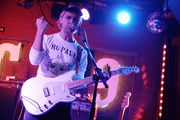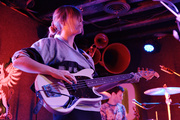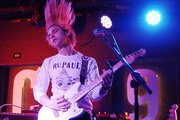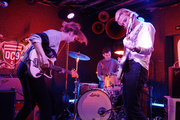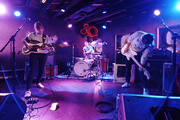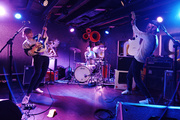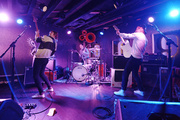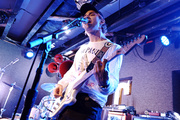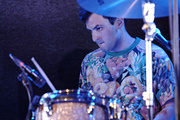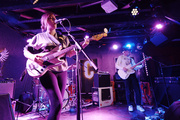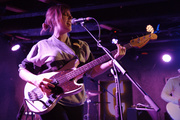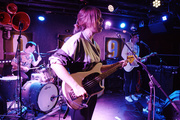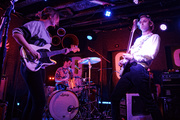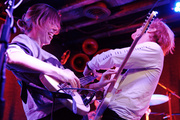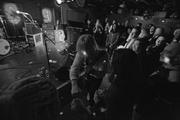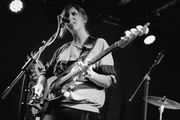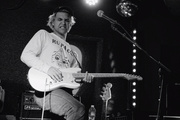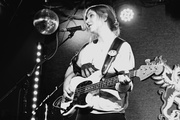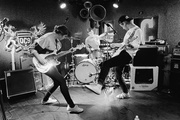 Dude York at DC9
Dude York are about 180° away from that last band I saw. Real whiplash weekend I had there.
Dude York's music is super-high energy... Pop? Hmmm, can it really be Pop music when there's this much volume? Not to mention all the guitar solos. They're really more like Pop-Punk except without the, uh, Punk, if that makes sense. No? Fine. I mean it's not that they lack attitude but they're not really "Punk" exactly. Power Pop? Well, their sound is really too crunchy for that. So I guess their music is just "Rock". Not very descriptive though, is it? "Rock" could mean anything. They could be playing Skynyrd or BTO covers or whatever and still be playing "Rock".
How about this. Dude York's music is a cheery, sometimes cheesy, fun, high-energy, mix of Rock and Pop and a dash of Power Punk. Yeah, that should cover it.