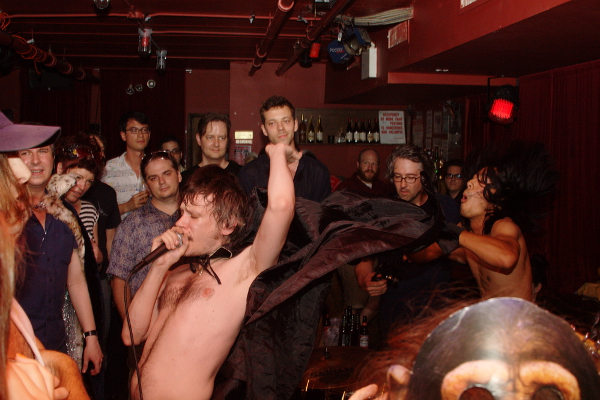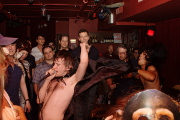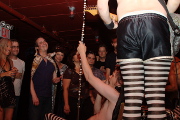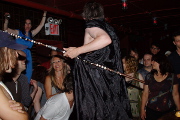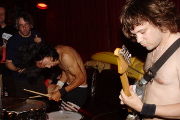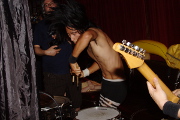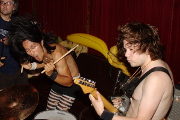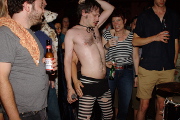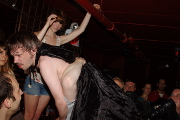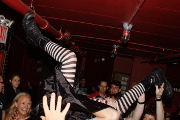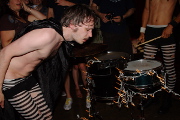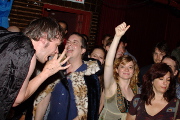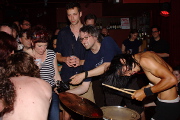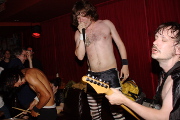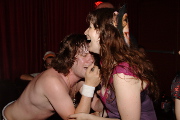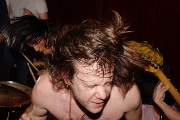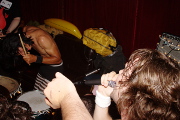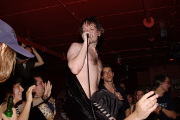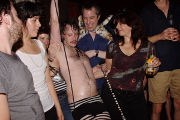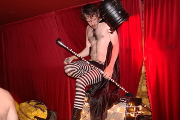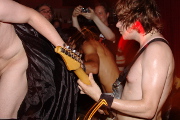 Tunnel Of Love at The Delancey
Noone who has seen them perform can deny that Tunnel Of Love are loud, aggressive, in-your-face, and all that. Somehow they just do it a little differently than most. They lack self-consciousness. Their provocation seems unintentional, achieved with as little effort as most of us walk down the street. There is a decadence to them which repels some people. The rest revel in it.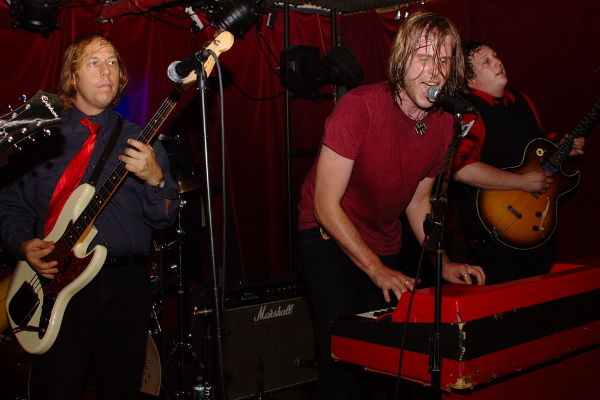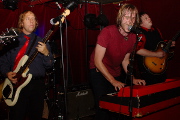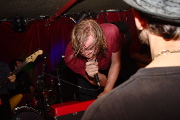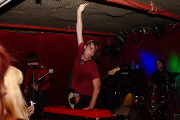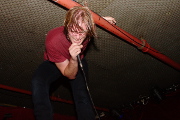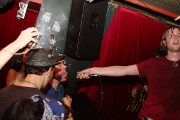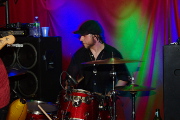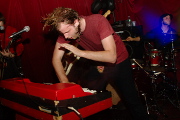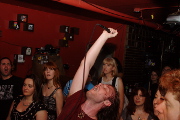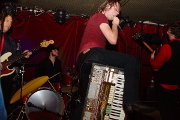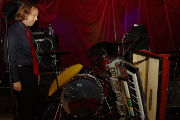 The Brimstones at The Delancey
Somewhere in New York there is an organ repair person who is being kept in business by this band. Lead singer/organist Deacon Brimstone seems to believe that his instrument is immortal. In his hands it becomes a table, a springboard, an instrument of music and an implement of destruction. He is your teenage brother fronting his first garage band.