A Review Of The Newly Renovated Glasslands Gallery
(Better than before, but with one major flaw)
"In the early days of the Glasslands Gallery the place was constantly changing. Not only would the art installations change every month or two but the place was often literally under construction. Did you know there used to be a ladder behind stage right which you could climb to get to a little loft? They eventually filled that in. Remember the art room in the loft where you could literally go paint on the walls between sets? Those were the older, more experimental days of Glasslands Gallery. Back in the days when warehouse art spaces in that part of town were a new thing. Now there are what, five on that block alone?!"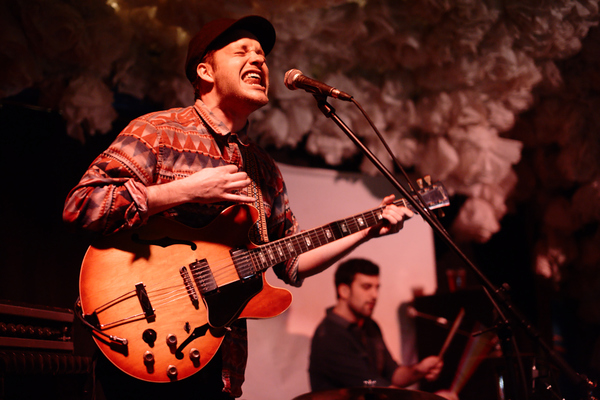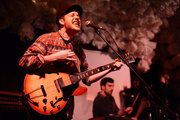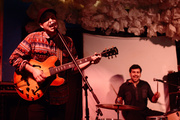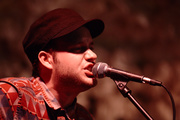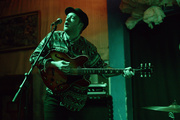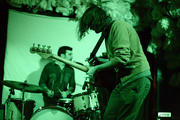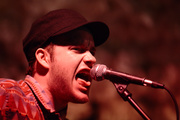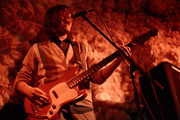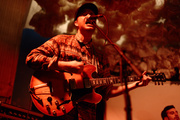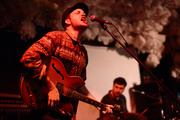 Raccoon Fighter at Glasslands Gallery
Raccoon Fighter have something of a split personality. Most of the time they have a big, flashy sound with a bit of sheen. Songs like Slave Dancer and No Lover remind me of some of the more punk glam bands, say The Stooges or the New York Dolls. Obviously the band itself is not the least bit glamorous, and they're not really punk either. Their music is too much fun to be punk. It's just sort of a clean and catchy rock-n-roll style.
The thing is, they also have a distinct garage-rock style which emerges on songs like Butcherette and The Upbeat. On these songs they sound heavier, sloppier and a bit more serious. These songs stand out because they sound so different, which I suppose adds a nice bit of contrast to the set.
I wonder how a band can end up with two really distinct styles like that. Could the band have two songwriters? Could they be evolving out of their early garage style into a more confident sound? I don't know but I'm not all that concerned. If you enjoy rock music you'll like both.