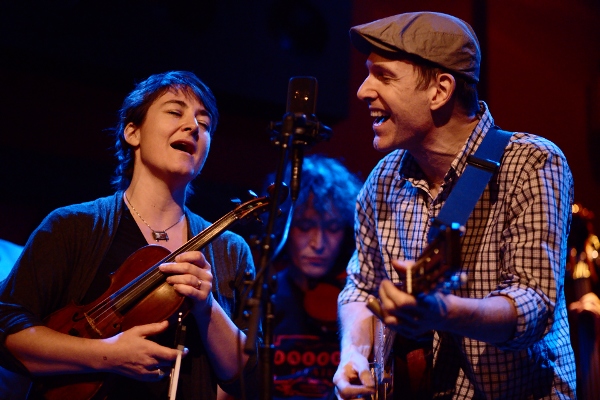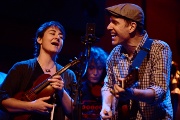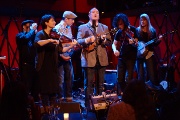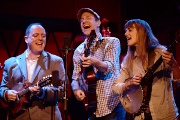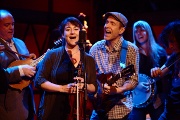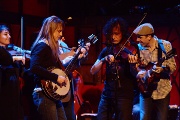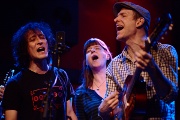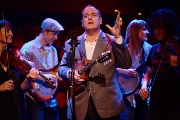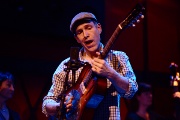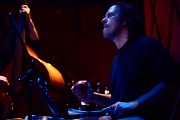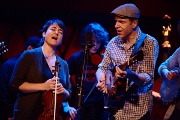 M Shanghai at Rockwood Music Hall
The Snake Oil Review evolved out of Traditions, a long-running (32+ years) radio show on WFMU which features the best of every kind of folk and traditional music. Of course the live version would feature M Shanghai! They are quite possibly the finest bluegrass band in New York City. Unfortunately they may also be the most unwieldy. Not every member of the band could make the show (which is perfectly normal for them) yet they still packed the Rockwood stage. The band which followed them actually joked about it. It was a wee bit awkward.
There are advantages to being such a large band. With four albums' worth of material (plus standards) of course their performances have variety, but the fact that most members of the band write songs takes their variety to another level. This is a band with a dozen different styles which all work. Their catalog includes everything from beautiful ballads to wild near-rock songs, from moody dirges to silly dittys, and furthermore Phillipa Thompson's ballads are distinctly different from Hilary Hawke's ballads which are distinctly different from Austin Hughes's and so on. On top of that the songs themselves are a bit flexible. Like most bluegrass bands anyone can step up and solo in certain parts of most songs. They mix up the vocals on some songs. This particular show featured a rare lead vocal performance by Glendon Jones on the song "Vivian Girls". I have heard at least four band members sing lead on that song.
Variety is the musical equivalent of a preservative: it keeps music from getting stale but does not make it enticing in the first place. Fortunately these guys know how to write tasty tunes. If fact the really impressive thing about M Shanghai is how they can put on two completely different sets of killers every month at Jalopy. The sheer number of their songs which have become "classics" is impressive. With all those songwriters in the band I imagine that each new song goes through quite a gauntlet before we get the chance to hear it. Do be sure to catch them sometime.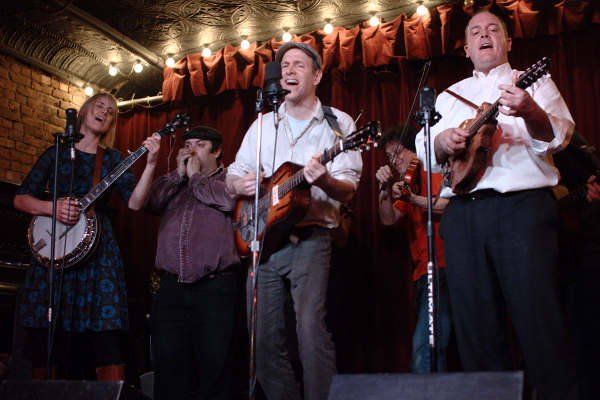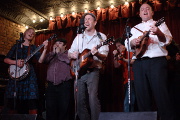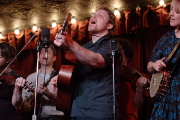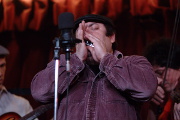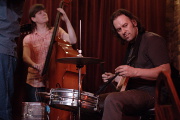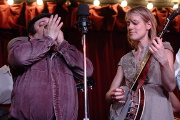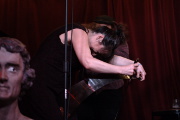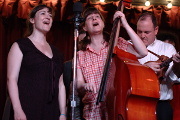 M Shanghai String Band at Jalopy
It is about time I got some photos of these folks, the bluegrass collective called the M Shanghai String Band. They play the classics beautifully, but as one might expect from an Americana band named after a Chinese restaurant they are not slaves to tradition. Their sets consist mostly of originals, sometimes dolorous, sometimes funny, at times philosophical and poignant, and once in a while the audience gets to participate. I keep recommending their shows for a reason!