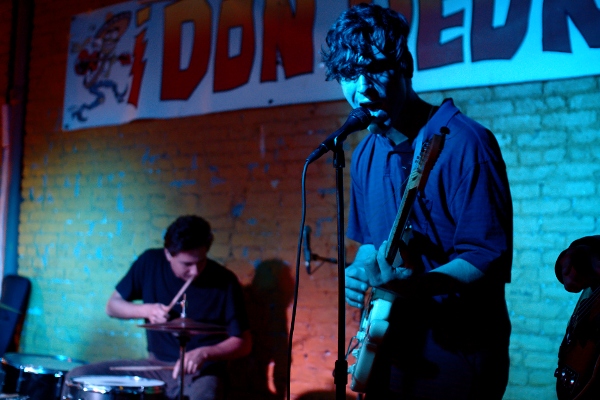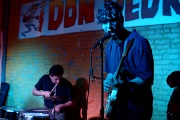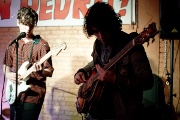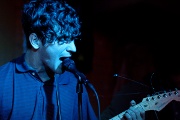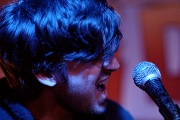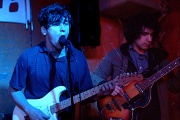 Thee Holy Ghost at Don Pedro
Thee Holy Ghost are pure garage rock with all the musical energy that entails. They've got a "Thee" in their name and they played at Don Pedro so maybe that should have been obvious. They do seem to be of that old school type, more mod than punk perhaps, who mostly just stand there and play. C'mon guys, don't hide in the corner, rock out more. Your music is just begging for it.
In case you were wondering they are not the Knights of the New Crusade (or The Mummies). Not sure what inspired that band name but it probably was not Jesus.
This is the first time I have taken photos at Don Pedro since they put the new lights in. Actually, the new lights have been there for a year or so. They just don't bother to turn them on. Now that they finally turned them on... they look nice, huh? More of that would be good.