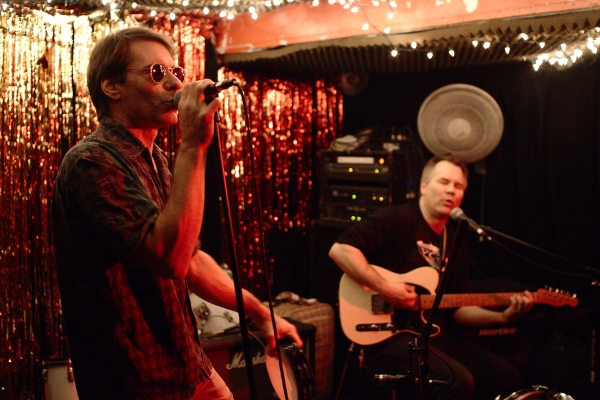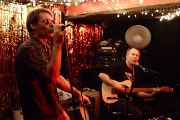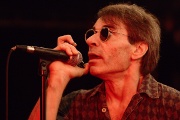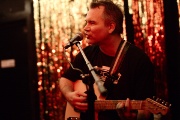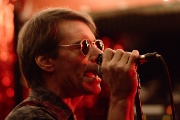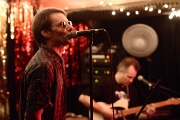 The Lost Crusaders at Cake Shop
The Lost Crusaders 2.0, now featuring 2.0 members!
See, The Lost Crusaders were at one point an eight-piece band. More if you count numerous "special guests". Their music had elements of gospel, blues, a bit of jazz, and rock-n-roll (as one might expect from long-time rock-n-rollers like these guys) but the orchestration was like a gospel group. They had an organ, several backing singers who occasionally stepped up to sing lead, and lots of tambourine. That line-up lasted for a couple of years and put out a great album. I guess it was just too unwieldy to last.
The new lineup plays the same songs plus a couple of new ones. Eight musicians to two, how does that work? Well first of all they sound less like a gospel group and more like a rock-n-roll band, though of course of a stripped-down sort. The single kick drum is reminiscent of one-man-bands like Mark Sultan, Bloodshot Bill and Bob Log III but with the guitar playing rhythm rather than lead most of the time. The result is foot-stompin', clap-along music. Their soulful lyrics about loss and salvation, catchy, upbeat rhythms and lots of tambourine (always lots of tambourine) embody a rather unique thing: a respectful interpretation of gospel music by a rock band.