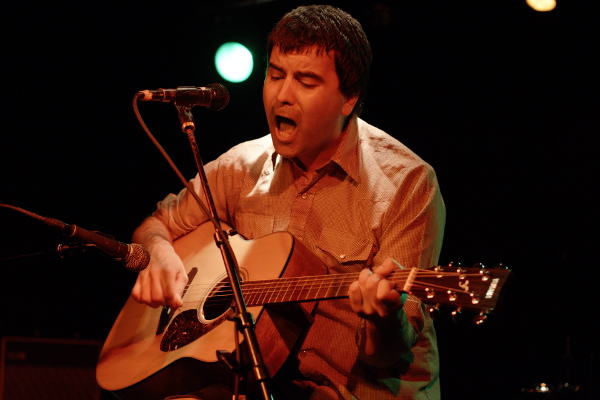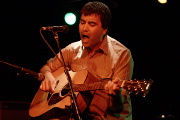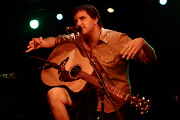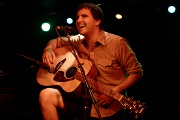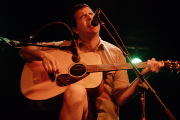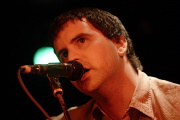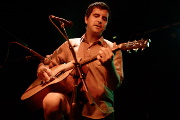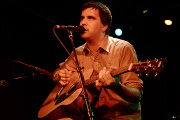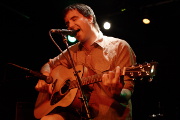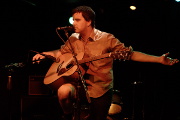 Nervous Assistant at Bar Matchless
As far as the sheer quality of his music goes, Nervous Assistant should be headlining. Unfortunately his intense yet still intimate style seems out of place next to most folk or punk (or rock) bands. Most folkies don't scream their way through entire songs, and there aren't too many punks out there who play acoustic. He and the Stumblebum Brass Band need to hook up at some point. They have the same basic idea: pub punk.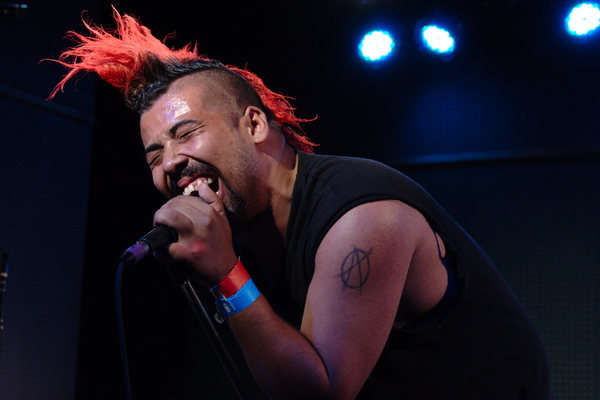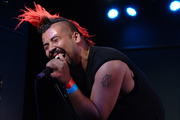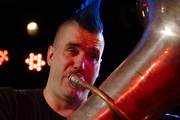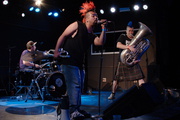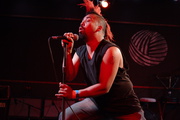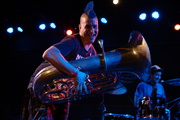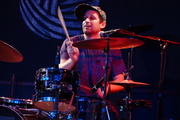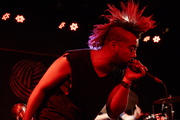 Stumblebum Brass Band at The Knitting Factory
Mohawks and brass instruments, eh? I did not know what to expect from these guys at all. I definitely didn't expect the trumpet player to strip naked. Anyway, drum and tuba sound a lot like drum and electric bass. Add singing and the occasional trumpet solo to that and you get something which sounds a bit like ska, a bit like psychobilly, and obviously more than a little bit punk. Worked for me.