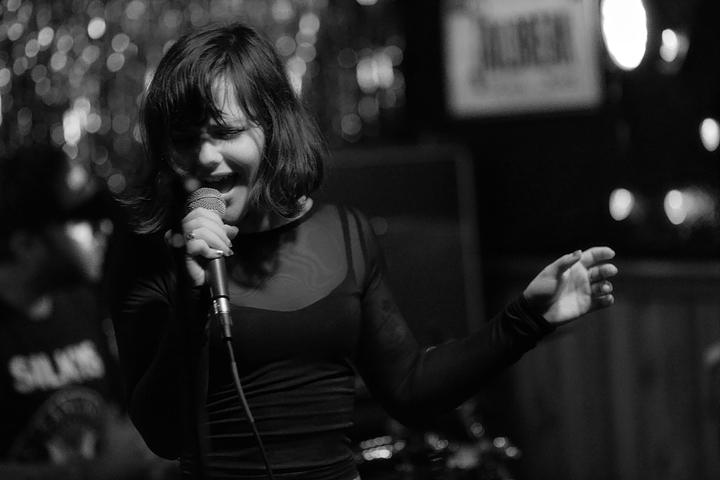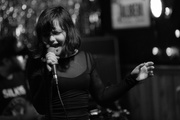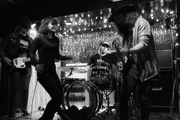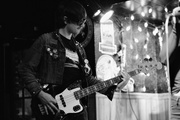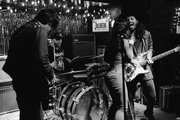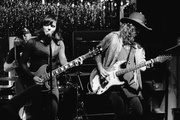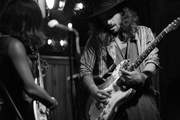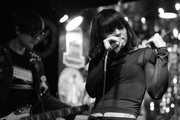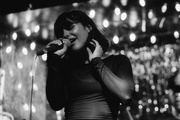 Fiona Silver at Slash Run
I went with black and white for these shots because I wanted to take some classy shots of Fiona Silver, like I was photographing a Jazz artist. Her music is actually more of a sultry Soul (and dang does she have the voice for it!) with more than a bit of rock-n-roll intensity, some surf riffs here and there, and bluesy lyrics. I figure that for this type of music the voice is the key. It's that voice which pulls the audience in and and makes them feel the artist's passion and pain. So I figured I would try portraying the artist as a very serious artiste, at least that was my concept. Yes, apparently I'm also trying to be a very serious artiste now whose photo sets have concepts.
To be fair the tricky lighting at Slash Run also had a little something to do with my chosing black and white. The lights behind the stage are brighter than the ones in front and the ones in front cycle from blue to green to red to black. Yeah, they turn off sometimes which definitely cost me a few shots (grrr). On the other hand those metallic streamers and Christmas lights do look pretty nice even in black and white. I'll learn from this, and I got to hear an amazing singer and her band (who are also quite good) for the first time.