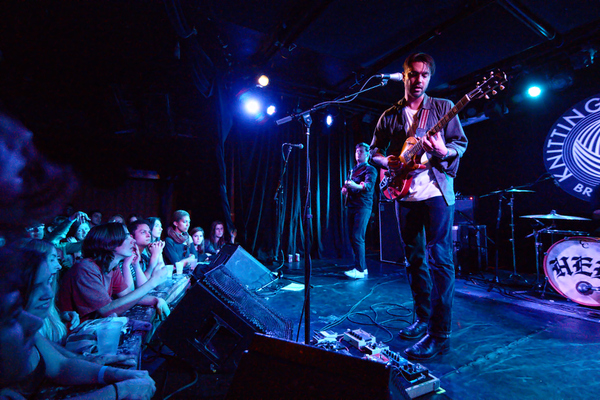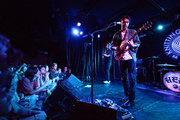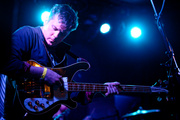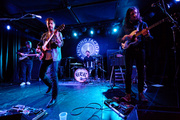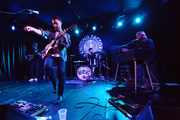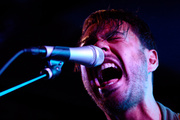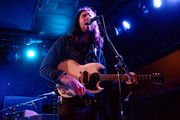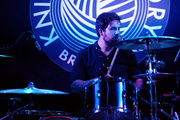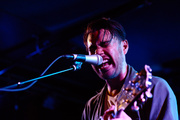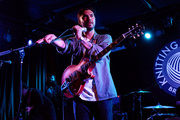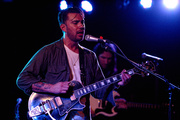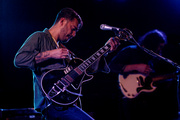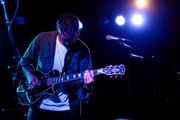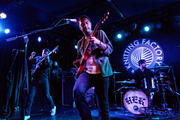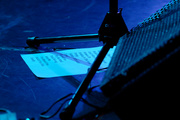 Hanni El Khatib at The Knitting Factory
Hanni El Khatib seems to have a greaser following. There were some really retro outfits in the audience. Cat's eye glasses on the ladies and pompadours... on the ladies too, actually. Funny, I didn't think that Hanni El Khatib's sound was so specifically 50s-ish, and it's certainly not rockabilly. The fans may be trying hard to be retro but the band not so much.
I think it is telling that Hanni El Khatib covered a Cramps song. You know how The Cramps are claimed by both the punk and rockabilly crowds but are really in an insane category of their own? Likewise I do not think it is quite right to call Hanni El Khatib 50's or greaser rock. Their sound is vaguely bluesy, more old-school than new-school, but in the end they just play rock-n-roll. You don't have to be into the 50's to enjoy it, that's for sure. Perhaps it is also telling that the pompadours were very much in the minority in this audience.