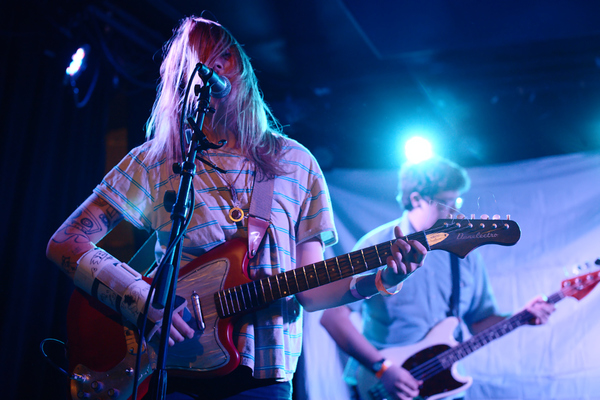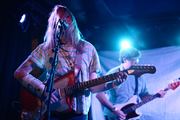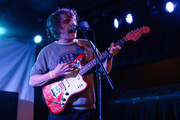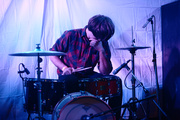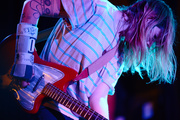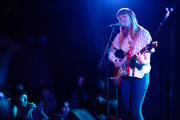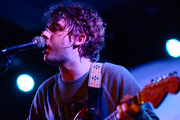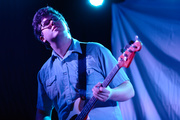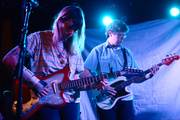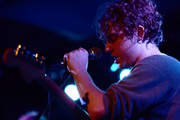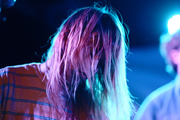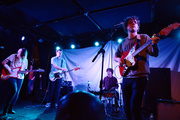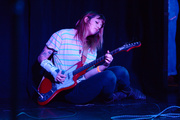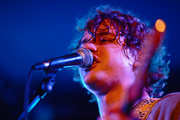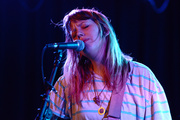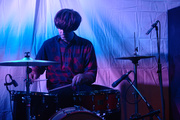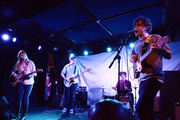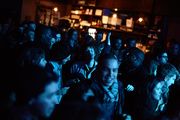 The Babies at The Knitting Factory
Well now, the last time I saw The Babies I was applauding the fact that they were playing a decent venue. By which I meant Union Pool. For those of you who haven't been there the Knitting Factory is a solid step up from that. Nice!
Not only did the band look and sound better than ever but at least one band member (singer/guitarist Kevin Morby) took advantage of that extra space to bounce around a little. Cassie Ramone not so much. I see that she managed to injure her arm in the two weeks since the last time I photographed her performing. Well, there's one band who ain't going to SXSW this year. Get better soon!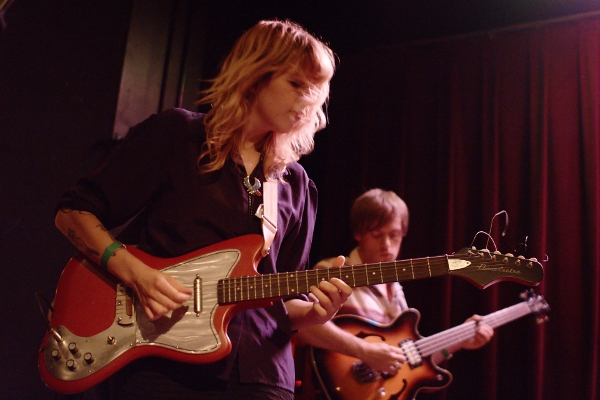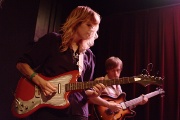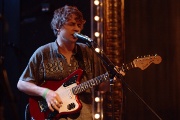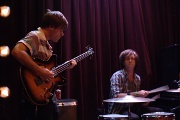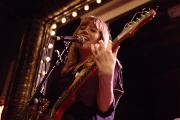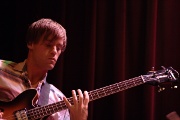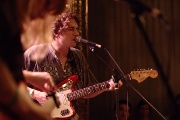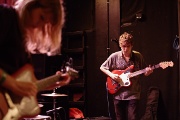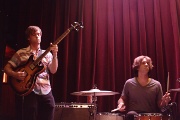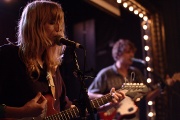 The Babies at Union Pool
The lighting at Union Pool is still a bit weak but the sound continues to be stellar. The Babies are a bunch of "old" pros (surely on their fifth or sixth band each) who always sound pretty good, but this night was the best sounding show yet. Good! They have lots of great catchy rock songs of the type which should perhaps be coming out of a radio on a cross-country trip, but definitely not crackling out of the crappy PA in some converted warehouse.