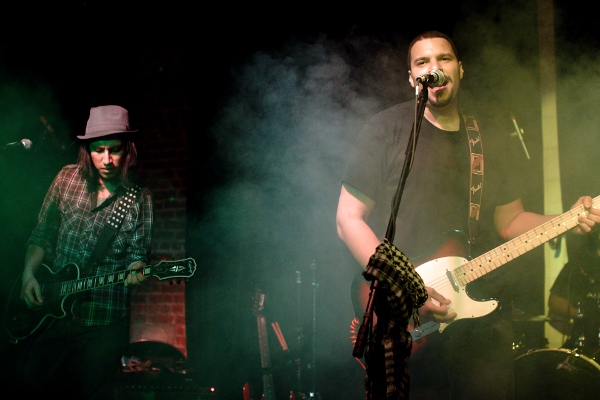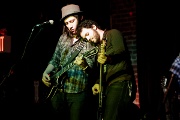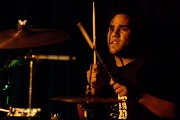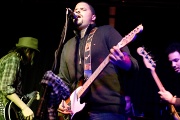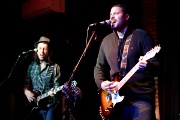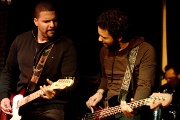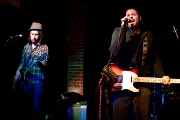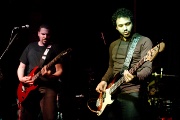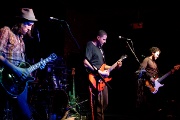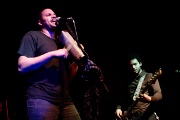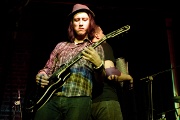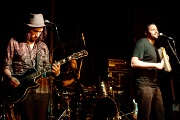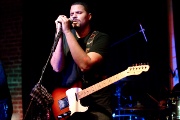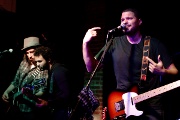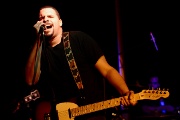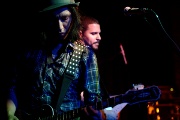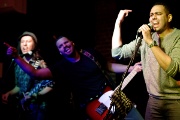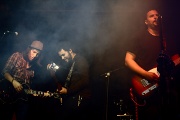 Ay Balazo at The Paper Box
Sometimes I feel like doing something a little different. Today it was catching a show where all four bands sang entirely in Spanish. Do I speak Spanish? No I do not (okay, a tiny bit) but that really was not a problem. Rock music does not require deep or clever lyrics so why should it require intelligible ones? Remember Nirvana, or for that matter The Kingsmen ("Louie Louie")? And as for Latin dance music so long as I can move my feet to it I'm happy.
On this occasion all four bands were at least decent, but the real champs were Ay Balazo, a rock band from Queens. They have catchy hooks and plenty of musical energy, plus an active front man and rather goofy bassist who give them a fun stage presence. This is not just American rock in Spanish either. I recognize those chords, those catchy hooks are clearly Latin. Add a bit of guiro and cowbell and you get a sound which is distinctly different from what I am used to, but which is still rock-n-roll enough that this gringo can enjoy it. Very nice.
The Paper Box opened about a year ago so it is a relatively new venue. I had been there several times but never took photos. In fact I had never even seen the stage lights in use. So again, I did something new today.
When I arrived they had one spotlight pointed at a painting on the wall. Now, I know that some of these music venues double as art galleries (and vice-versa) but that is just weird. Why are you using a 500W bulb to light a picture? Fortunately the venue got that fixed (ahem) mid-way through the first band's set.
Once they pointed all of their firepower at the stage it started to look quite good. Perhaps a bit behind the level of The Knitting Factory but better than 90% of the venues in this town. They made good use of that smoke machine too. Not too much, just a bit here and there, like during the finale of Ay Balazo's set. I do believe I will enjoy taking photos there again.