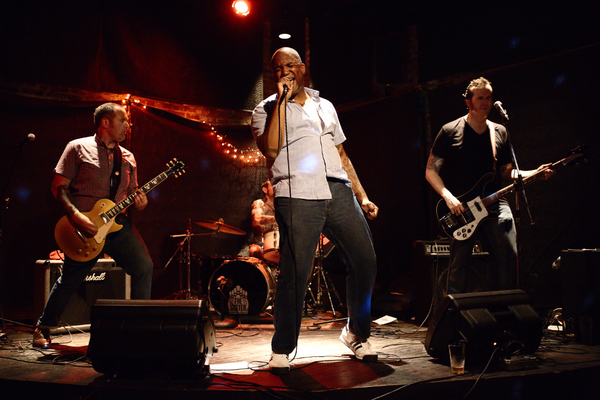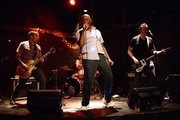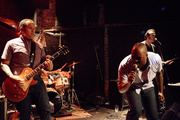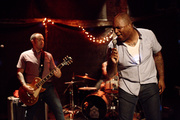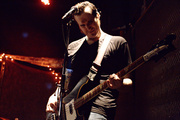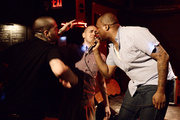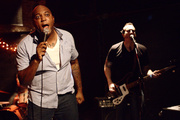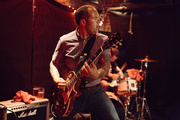 45 Adapters at The Gutter
Since the last time I saw the 45 Adapters they have lost a guitarist, so their musical emphasis has shifted a bit towards the vocals. The thing is they've always been more about the vocals than most hardcore bands, probably because their songs were always a little bit smarter than most. These guys aren't kids (aside from perhaps the drummer), they've been "doing this for decades", they have opinions about life, and they want to make sure that you get to hear them.
They're still plenty loud of course. They are a hardcore band after all. But if you can imagine a hardcore band where the lead singer makes sure you can understand him as he's screaming the lyrics (and why he would bother to do so) then I think you can understand why 45 Adapters are kind of special.
A Hullabaloo! at Public Assembly
"Normally I am not encouraged by the fact that six bands are on a bill, at least not for a normal Friday or Saturday night show. A festival or some such thing would be a different story. Normally, though, the problem with such lineups is that there is almost always one (or more) bands which suck, or which just don't fit in with the rest of the lineup, or which for whatever reason should not be there. A friend of a friend of the club owner's little brother has a band... and they're on third. Yay."