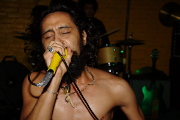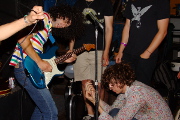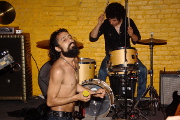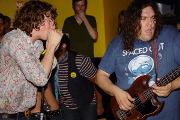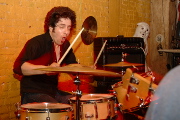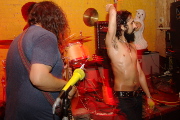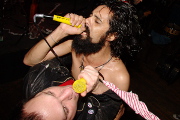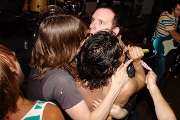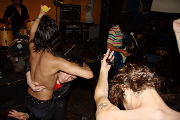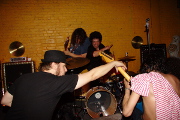 Apache at Don Pedro
Apache are playing six shows in town this weekend (Thurs-Sat!) They can manage this kind of booking because they are absolutely incredible. Yes, their lyrics are solidly in the "turn brain off before use" category. But with a little help from the audience at Don Pedro, especially Josh (of the band Ex-Humans), they turned a room full of perfectly normal drunks into moshing headbanging psycho-drunks, which is just tremendous fun to photograph.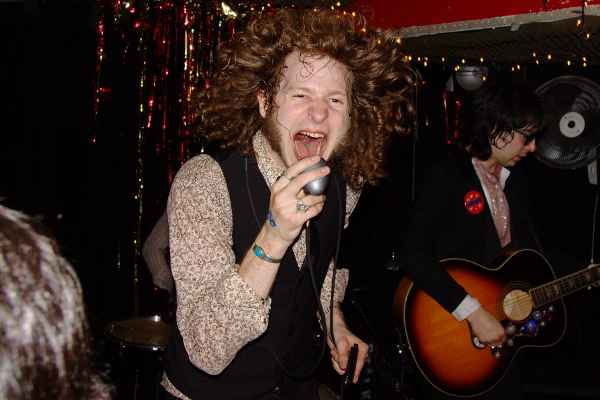 Daddy Long Legs at Cake Shop
Bluesmen like Brian of Daddy Long Legs really know how how screamin' should be done. My ears are ringing just looking at this photo.
The Runaway Suns at Cake Shop
After a three-month hiatus following the departure of a band member, The Runaway Suns played their first show with their new lineup at the Cake Shop. While they had not yet returned to to form musically, it was nice to see that they still had the same old energy. Next time, boys, next time.