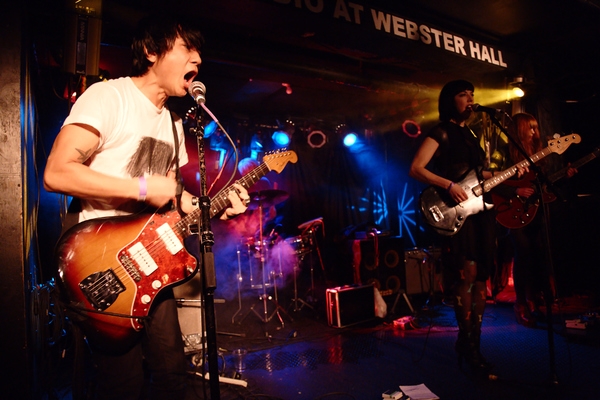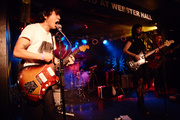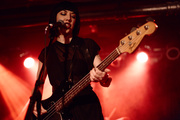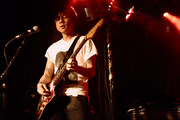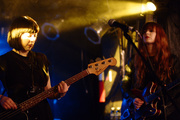 Xray Eyeballs at The Studio at Webster Hall
The lineup of Xray Eyeballs seems to change pretty frequently. Since the last time I photographed them they've had at least three other drummers. That's three drummers in 20 months, or 0.15 dummers per month, which is SI units is 1.5x10-1 Spinal Taps (ST).
Currently the band includes a keyboardist (Liz of Runaway Suns among other bands) who also plays guitar, and a drummer who plays while standing (Tom of Food Stamps). Whatever the lineup their sound has remained the same: fast and sloppy with lots of hooks. They used to toss in a few slower, moodier songs but not this time. That's probably a good choice. Their faster, bouncier songs always did work best.