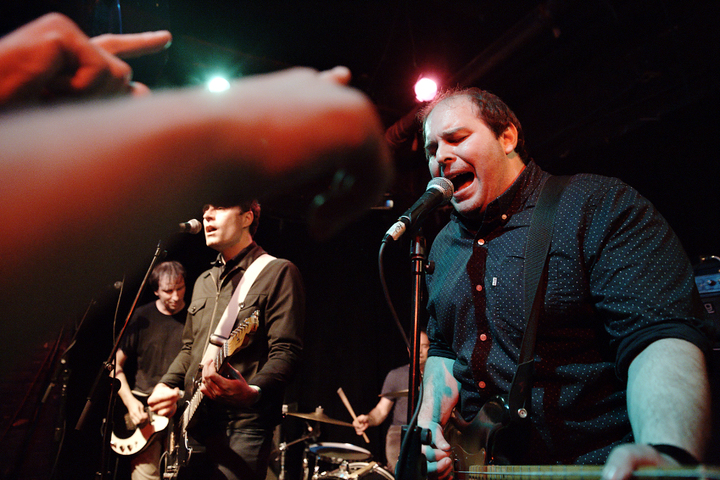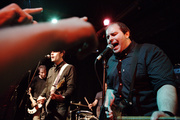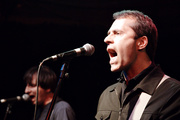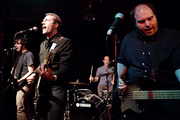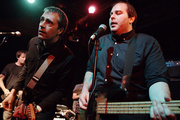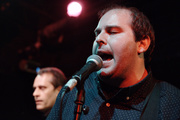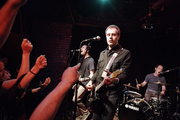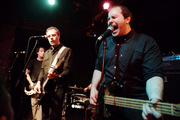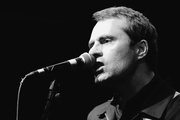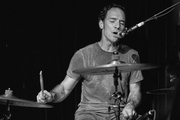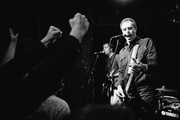 The Marked Men at The Black Cat
I've said it before and I'll say it again, middle-aged punk bands are the best. If your band sticks with it for that long then you must be doing something right. And given that The Marked Men have a MySpace page I am pretty sure they qualify.
It isn't just The Marked Men's website which reminds me of the 00's (The "naughts"? The "zip-os"?) They have that emphasize-the-rhythm quality which was really popular in that era. Taken to the extreme you get something like Pennywise but The Marked Men don't go that far. Instead they stick to playing punk rock with some actual rock content. Music which is actually catchy not just energetic. I suppose you could even call them pop-punk but if so they're just a little tiny bit pop, not enough to stop their fans from headbanging. Trust me I know because some of them were banging their heads into my back.