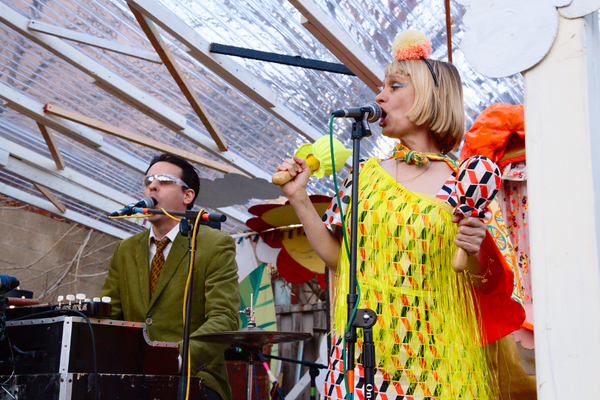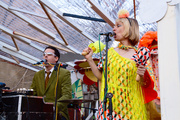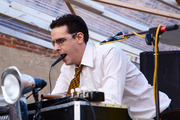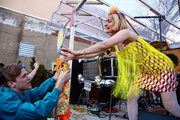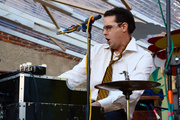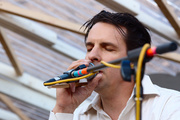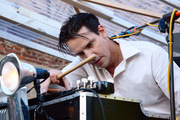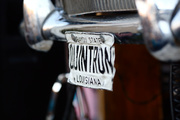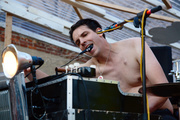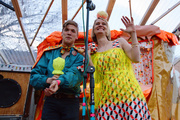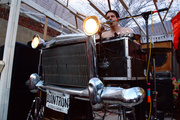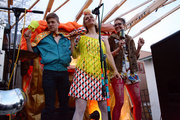 Quintron and Miss Pussycat at Secret Project Robot
I hate to post photos of Quinton and Miss Pussycat taken in natural light. They are a total party band and as such their true habitat is the poorly but colorfully lit club, bar, or discothèque. These photos are okay, but on some level they are like pictures of polar bears sunning on the beach in Acapulco: interesting but not quite right. I also wish I could have shot them from a higher angle. Quintron has a lot of neat stuff on his dashboard like a slide guitar and cymbals and some sort of rotating night light thing which I think also plays music somehow.
Quinton and Miss Pussycat have a simple formula: organ + electronics + dual vocalists = catchy dance music. Personally I like to compare them to The B-52s: two total party bands with an experimental side and just a bit of an edge. They play light, bubbly dance numbers and darker, heavier songs (which you can still dance to, of course) and sometimes stuff that's just totally out there. Anything as long as it's crazy and fun. Quintron actually covered the Pink Panther theme song (as a solo instrumental) during the set, while Miss Pussycat put on a puppet show before the music started. Because why not?