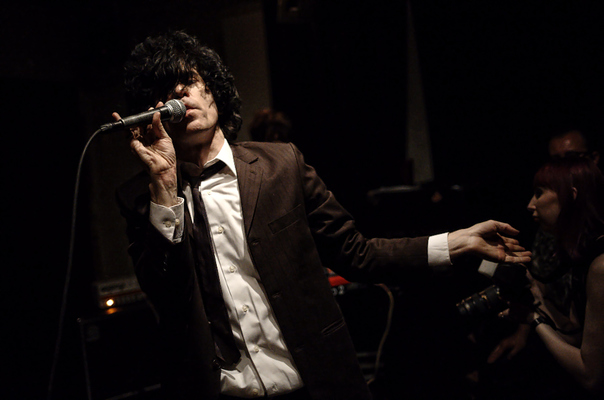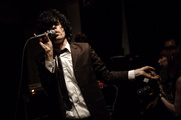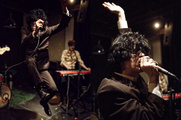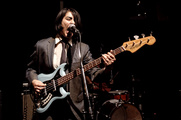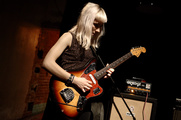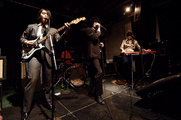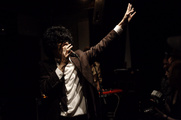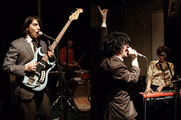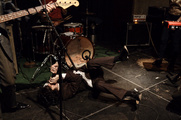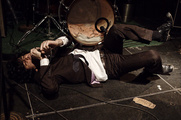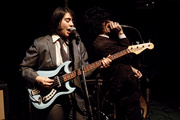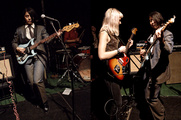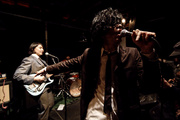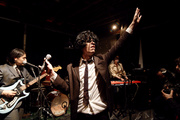 Chain and the Gang at Comet Ping Pong
Chain and the Gang played a release show for the Semaphore version of their new album Minumum Rock 'n' Roll at Comet Ping Pong. Here is my remix.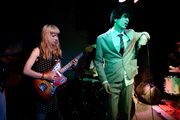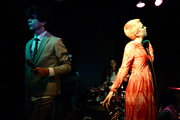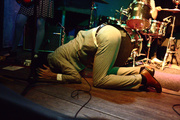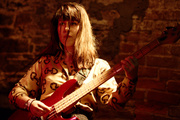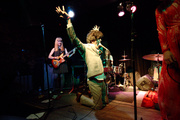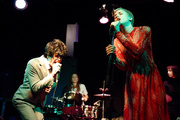 Chain And The Gang at Bowery Electric
So who wants their rock with a side of philosophy? Or perhaps it's the other way around?
Lead singer Ian Svenonius sings about the big issues. He also talks about them before, after and during the songs. He's half punk singer, half beat poet, backed by a five-piece band with two drummers.
It is hard not to call Chain And The Gang "punk", and at times they sure sound like a punk band, but most of the time their sound is closer to jazz and funk. I assume they're adapting their sound to the needs of the message. They are explicitly trying to be thought-provoking, so it's safe to assume that the message comes first.