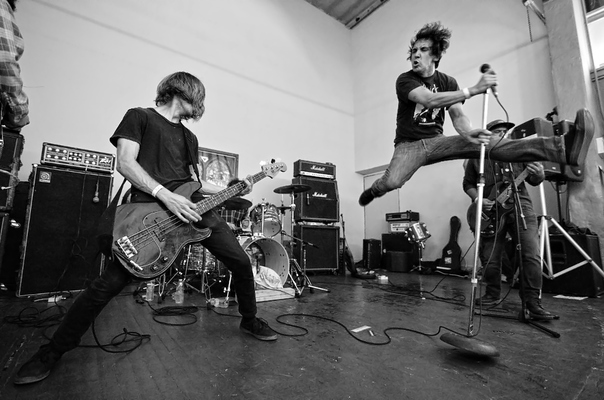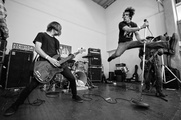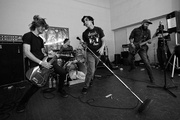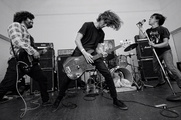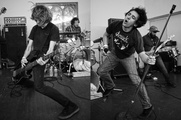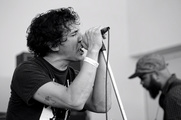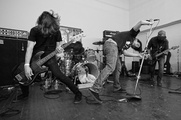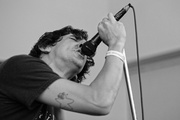 Post Teens at St. Stephen Church
As you may have noticed the bands I've chosen to put on this page from the Damaged City Fest are not your average hardcore bands. With that sound and those stage antics Post Teens could pass for a garage rock band, and a good one too. Hey Post Teens, please move to DC and be the new Points.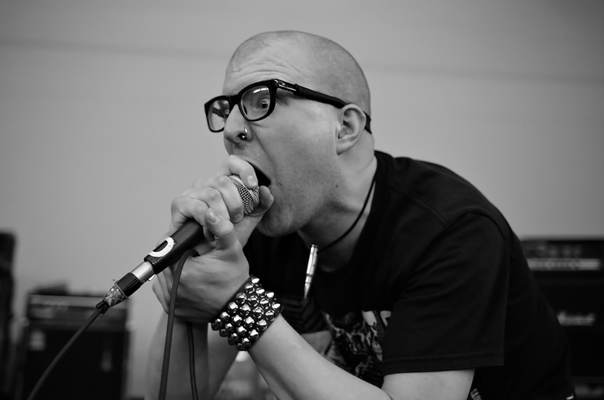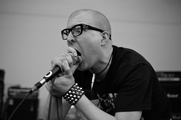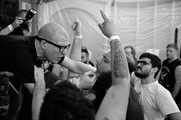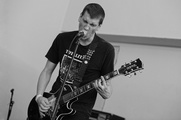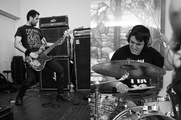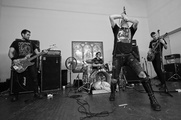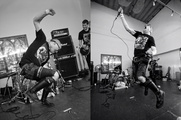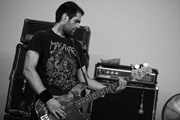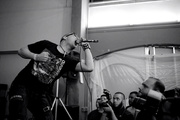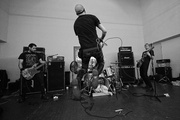 Draize at St. Stephen Church
For a minute there I thought a metal band had snuck onto the bill. Sure, Draize are hardcore too. It's more obvious on some songs than others. But at times their guitars are so heavy, the screaming so guttural, that they sounded more like a doom metal band. So there we go, some variety! That plus a lead singer who can fly led to a mighty entertaining set.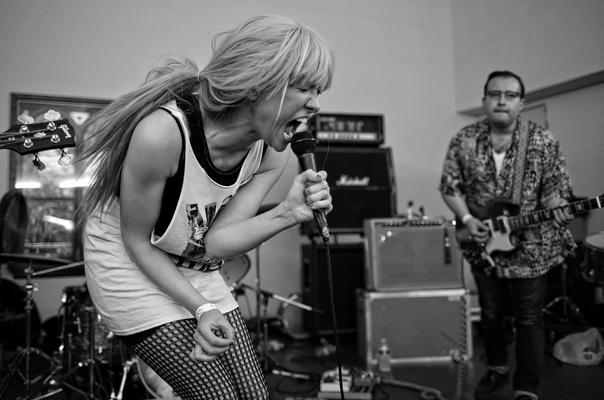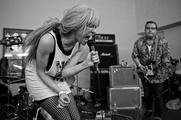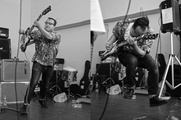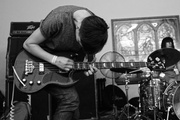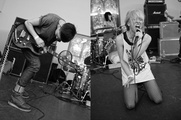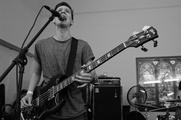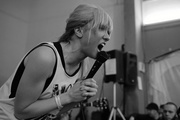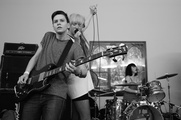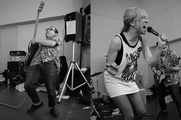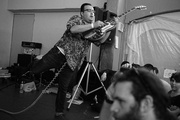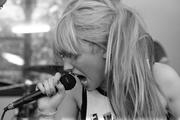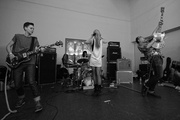 Priests at St. Stephen Church
The Damaged City Fest in DC was chock full of straight hardcore bands, by which I mean regular bands not straightedge ones, thought there was at least one of those. Frankly most of them were indistinguisable to me. Priests, on the other hand, wear their progressive politics on their sleeves and that may have made them unique among the bands I saw that day.
That doesn't mean they weren't any mellow than the other bands. Quite to the contrary, their singer and guitarist both get pretty crazy on stage. I'm not sure it's the kind of crazy which inspires moshing but they definitely put on a show.