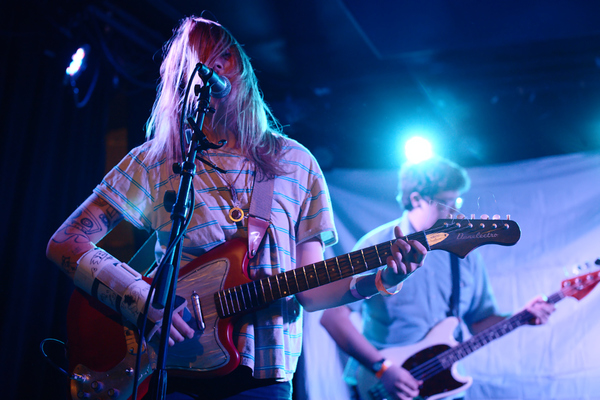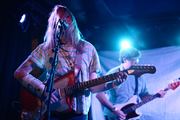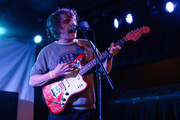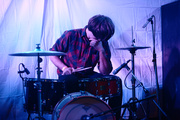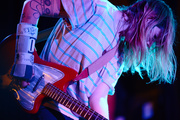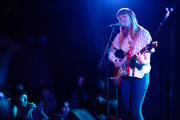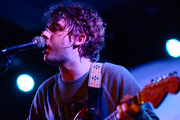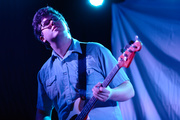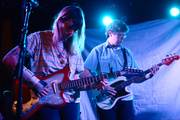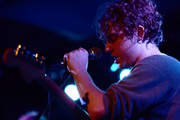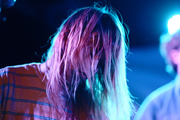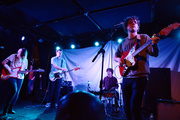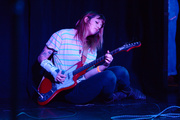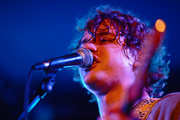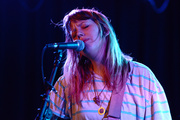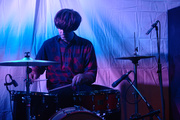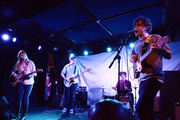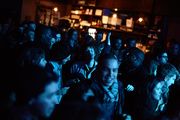 The Babies at The Knitting Factory
Well now, the last time I saw The Babies I was applauding the fact that they were playing a decent venue. By which I meant Union Pool. For those of you who haven't been there the Knitting Factory is a solid step up from that. Nice!
Not only did the band look and sound better than ever but at least one band member (singer/guitarist Kevin Morby) took advantage of that extra space to bounce around a little. Cassie Ramone not so much. I see that she managed to injure her arm in the two weeks since the last time I photographed her performing. Well, there's one band who ain't going to SXSW this year. Get better soon!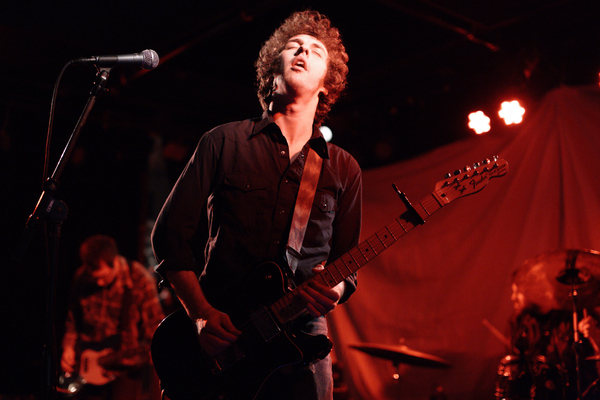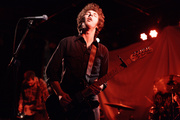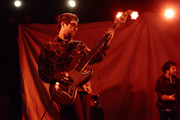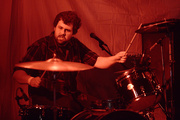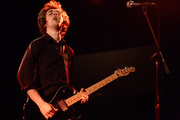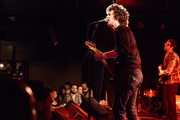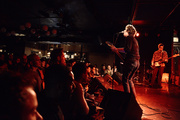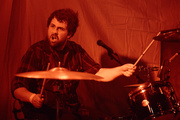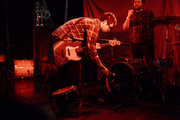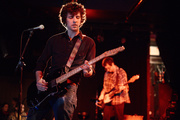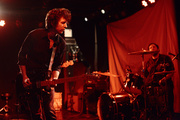 Nude Beach at The Knitting Factory
It happened in Brooklyn: a band called Nude Beach played a show with a band called The Babies and the concert wasn't sponsored by Coppertone. What a missed opportunity! Seriously, Jack Daniels and the L Magazine were behind it and somehow some local bike builders and Transportation Alternatives were involved. Also the sort of thing which only happens in Brooklyn. And possibly Portland.
Both bands are good energetic rock bands. Nude Beach are the heavier of the two, vaguely punk but not really all that loud or imposing. They remind me of Elvis Costello and the Attractions more than anything else, a bit more 70s than a standard pop-punk band. I have to say though that their drummer was really pounding away back there. He actually knocked over one of his snares in the middle of the set ("Did you break it?" "Don't worry, it's the house kit.")