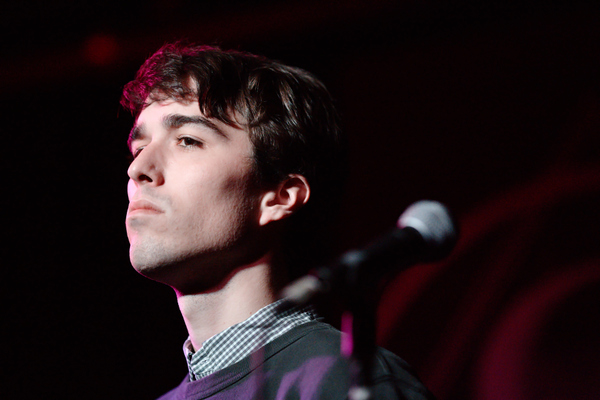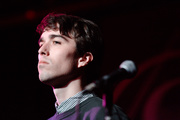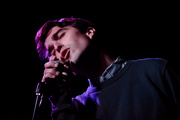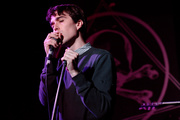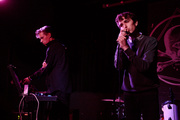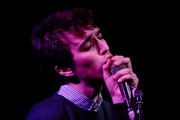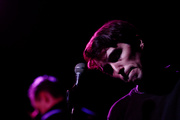 Lust For Youth at Saint Vitus
Some bands definitely aren't about the visuals and Lust For Youth is definitely one of them. Of course a lot of electronic bands are like that, just sort of standing there and playing. You have to stay near your equipment if it's too big to carry around!
Lust For Youth take a different tack than the electronic bands I usually hear. Instead of a stage full of gizmos generating overlapping noises and just generally making a mess of things they use a smaller set to create actual music. Melody is key, and the melodies are actually catchy too. Meanwhile electronic trickery such as sampling lines from a movie or random sound effects is pretty much limited to transitions between songs. Lead singer Hannes Norrvide has a distinctive, speak-wailing sort of singing style, but the important thing is that you can actually hear him sing. They seem like they could just as easily be a three or four-piece band with standard instruments (a la Monogold) but for whatever reason happened to go the electronic route.
Lust For Youth's sound has to be called melancholy if only because of the singing style. It suggests of longing, of unrequited passions and unfulfilled desires. Yet their sound is also a little bit uplifting. The longing will not be forever, the desires can be survived or maybe even appreciated. The overall mood kind of reminds me of The Cure: morose but not irrevocably so, seeing the beauty in the ashes if you will. And yes, you can dance to it. This isn't the kind of music I personally want to hear all the time (not a big electronic music fan) but it is intriguing and well worth a listen every now and again.