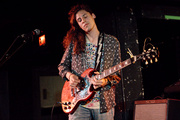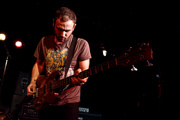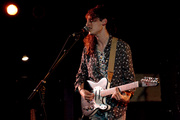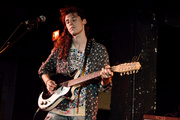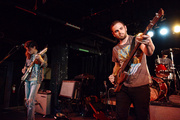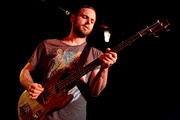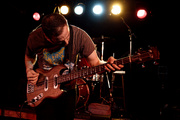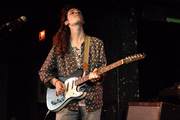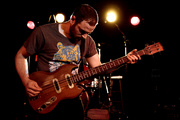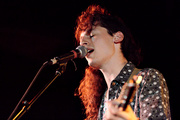 Regal Degal at Black Cat
Regal Degal are one of those electronic fusion bands. Imagine a disco version of Talking Heads, or a techno band (perhaps Javelin?) giving dream-pop a try. Think of an electronic rhythm underlying a pop (or occasionally rock) song. Regal Degal are like that, though once in a while they just go straight-up electronic (e.g. the song Mac The Halls). At least on their recordings that is what they sound like.
If you're wondering how a guitar-bass-drum trio pull that off live, the answer is that they kinda don't. Live they sound closer to a rock band. Perhaps it is just the particular songs they chose to play but their live music was heavier than their recorded output while at least on occasion retaining those danceable beats. Tricky, but they puled it off.