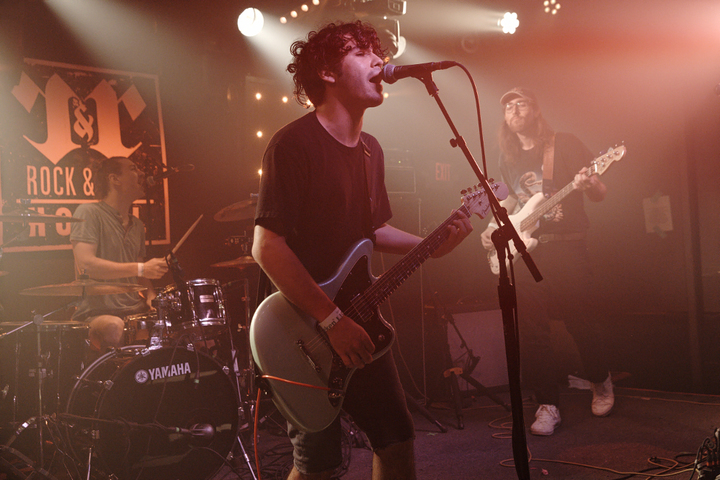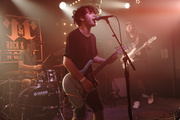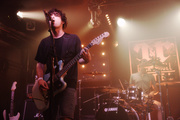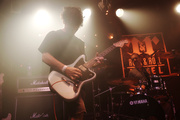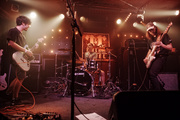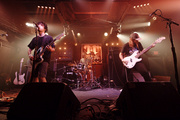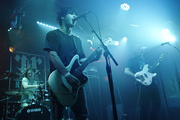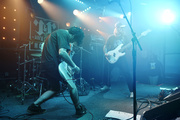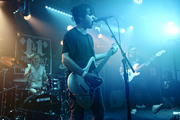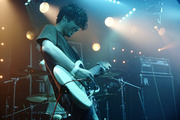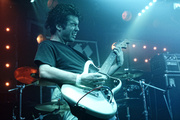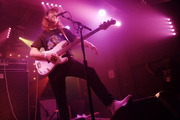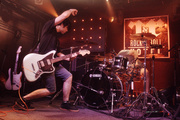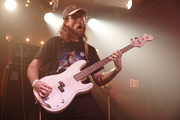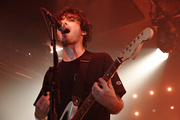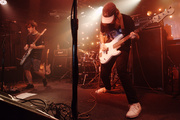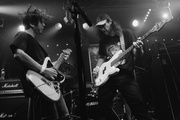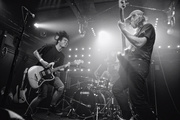 Copes at Rock N Roll Hotel
The Brodown Throwdown lowdown continues with the band Copes from Baltimore. Copes remind me of the more pop-oriented 90's indie rock bands. While they might have hints of grunge and punk influence their style is more punchy and upbeat. They're obviously having a blast on stage and even their covers seemed like they were chosen to be crowd-pleasers. Still, it's not right to call them a "pop" band. They're clearly on the rock side of the pop/rock divide. They're just close to the line, maybe so they can stick one toe across the line every now and then, that sort of thing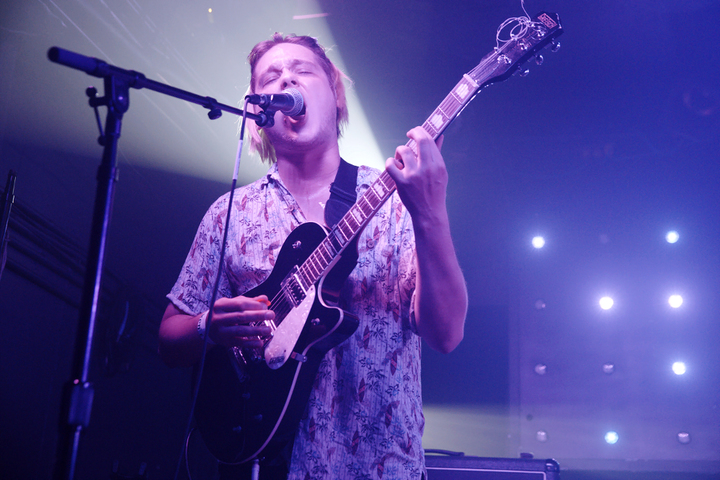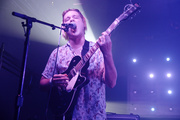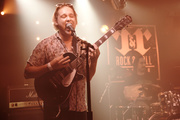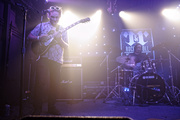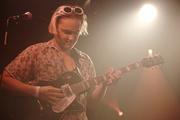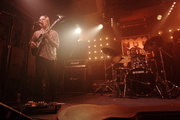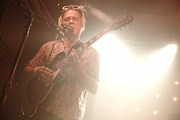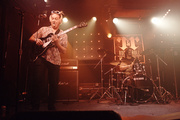 Teen Mortgage at Rock N Roll Hotel
I caught Teen Mortgage at something called the "Brodown Throwdown". That has to be the worst name for a show ever but it is a nice (free!) showcase of new-ish local bands so I'm done complaining about that.
Teen Mortgage are one of those bands who sound garage-y but not like 60's rock, kind of punk but they're obviously not punks, and with a more than a little grunge influence. The resulting sound is somewhere in the the vicinity of Thee Oh Sees and Bass Drum of Death. It's the kind of music which is energetic without getting totally out of control.
They're less than a year old, or rather the band is less than a year old, and they're still a bit sloppy, which is to say that the musicians in the band are a bit sloppy but not like 1-year olds are. When the guitarist broke a string during Is It and they just sort of said "whatever" and finished the set with a broken string... that sort of thing. The songs are definitely solid, though. Best to think of them as a new band which is off to a good start and should keep going and write more songs, which is of course exactly the sort of thing they're showcasing at the Brodown Throwdown.