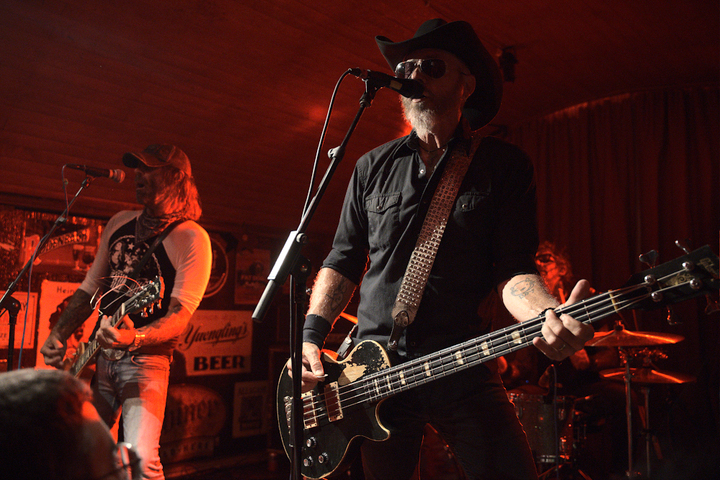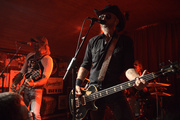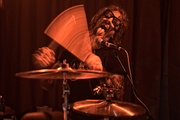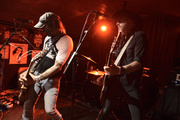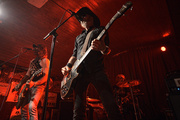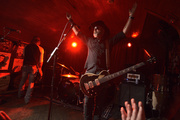 Supersuckers at Kung Fu Necktie
Just a few photos of Supersuckers because about a third of the way through I decided to just enjoy the damn show. Kung Fu Necktie is known for great booking (natch) and good sound but not so much for beautiful stage lighting.
What can I say about Supersuckers. This is a band I remember hearing about back in college in the 90s, not sure if I ever saw them (probably not). The fact that they are still at and still rocking hard which is impressive in general, but gets insane when you hear that lead singer "Eddie Spaghetti" Daly was diagnosed with throat cancer about a decade ago. Yeah, I'm pretty sure he recovered just fine 'cause he sounds great.
Supersuckers are one of those bands which is rock-n-roll first but also to cross over into alt-country. You know those bands which are rock bands first but clearly country-influenced like Credence Clearwater Revival or Buffalo Springfield? Well, think of that but formed post-Cramps. Supersuckers are the ass-kicking drunken uncle of CCR.