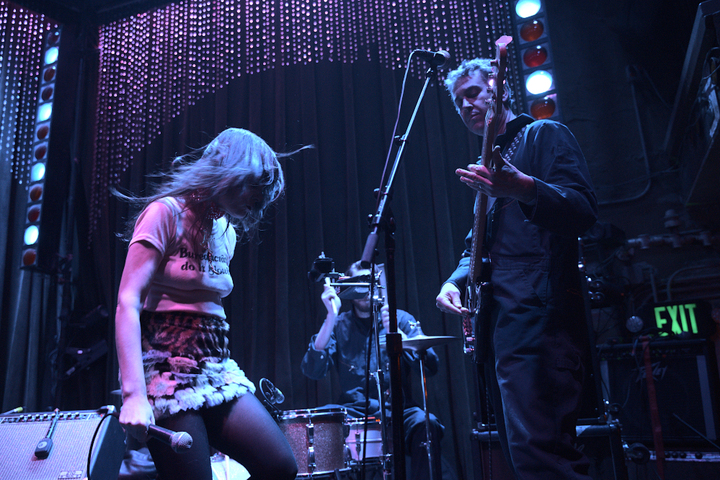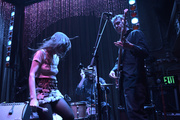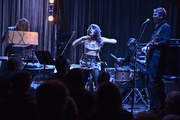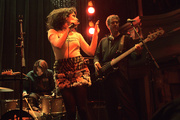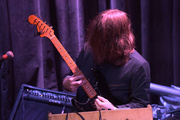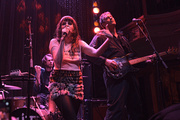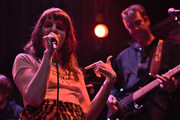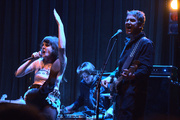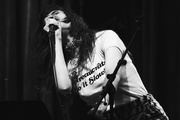 Kilynn Lunsford at Johnny Brenda's
You might recognize Kilynn Lunsford even if you can't spell her name like I can't. She has been in a few bands over the years including the garage-influenced Little Claw and more recently the aggresive noise of Taiwan Housing Project. As for her current band (The Custodians?), well, they are clearly not just a re-creation of her last band. Thinking about what has changed I am reminded of a review I read of Fugazi's album "The Argument" which basically said that it's still punk but has actual melodies you could sing along to this time. I personally do not plan to sit around at home singing "BABIES BABIES BABIES BABIES" but I could, which is interesting.
That said, the live versions would be easier to sing along to. On her debut solo album "Custodians Of Human Succession" the vocals are heavily modified. Clearly there is a lot of electronic processing of the sounds on the album, which is normal nowadays and gives the album more of a mesmerising effect. Even with all that production, though, you can tell that she's shout-singing some songs such as the opener "Reality Testing". Well, when performing live she shout-sings many of the songs. Live she's more punk, and I think I like that.
Kilynn Lunsford's (Website Not Found), Music.