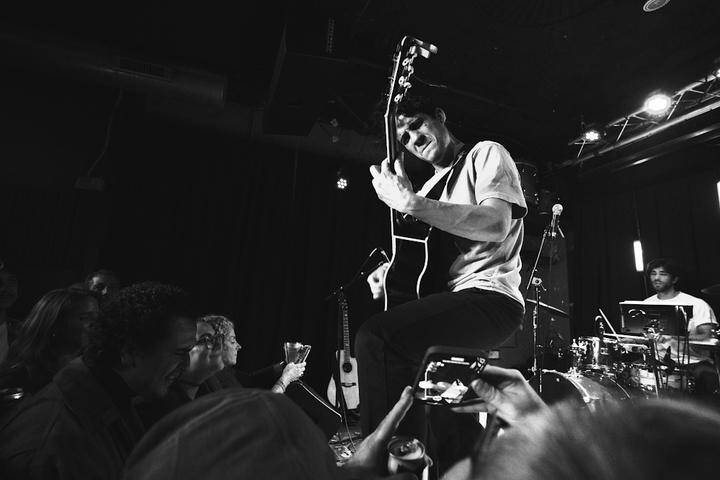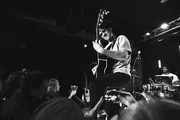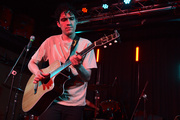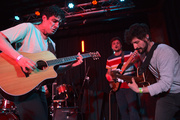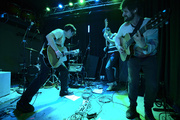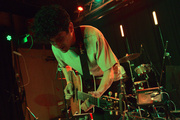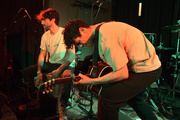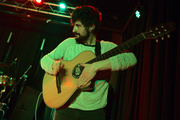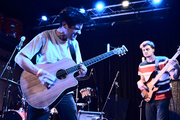 City of the Sun at Milkboy
City of the Sun are one of those bands which are a bit hard to categorize. They perform a like a rock band. For example lead guitarist John Pita bounces around stage and plays his guitar hard. I'm pretty sure they changed the closer from "Barcelona" to "Spaghetti" because he broke the high-E string on both of his guitars during the set. Don't you hate that when you bring an extra guitar and manage to break that one too?
That said, this is also a band whose debut album hit the top 20 on the Billboard Jazz charts. I don't think any of their songs have lyrics (aside from shouting "Hey!") So I guess could call them an instrumental Latin Jazz band but... I think that has a lot of wrong implications.
In the end they're former street performers from and in NYC who made a couple of videos which kind of blew up. Now they tour the U.S. and can sell out Milkboy, but drummer Avi Snow still uses (and sits on) a cajón for percussion on some songs so they're still a little bit DIY. As good as this show was I have to say that I preferred their last show in Philly. It was at Brooklyn Bowl Philly, a much bigger venue with room to dance. People were trying to dance at the Milkboy show but there wasn't enough space to move, at least not where I was near the stage. Hopefully next time they can get a show at a bigger venue.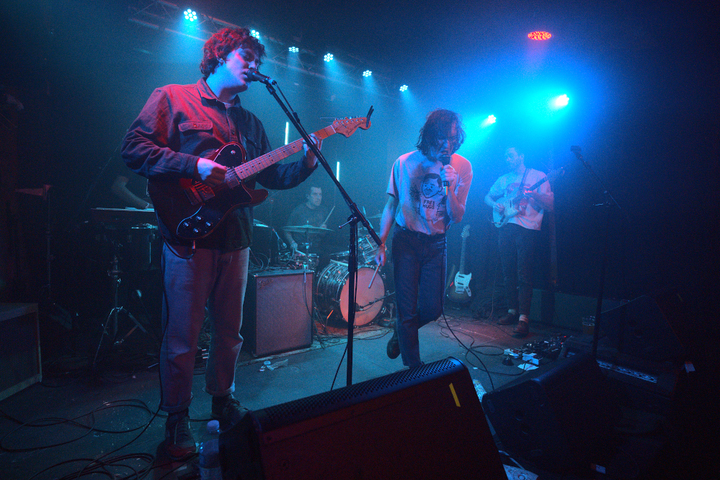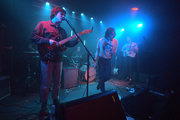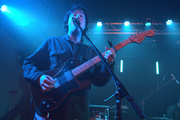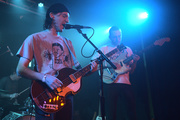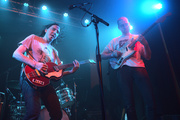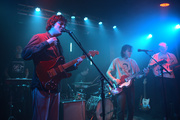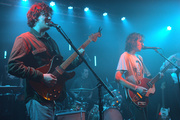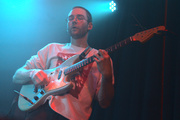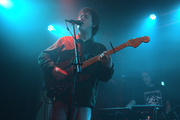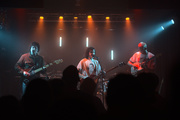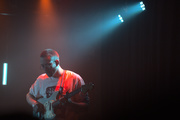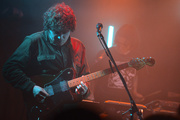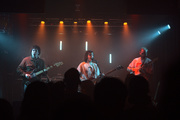 Corridor at Milkboy
My first thought upon hearing Corridor was that they were a Dream Pop band. The vocals are smooth and subtle and set a chill sort of mood. That could just be the French though (they're from Montréal) 'cause on second thought the guitars are awfully jangly. Every now and then they end a song by rocking out too. I guess they're more like a rock band, but one with some psych and shoegaze influences. You can dance to it (as people did) but you won't feel out of place if you don't.
I've been to Milkboy several times but never took any photos there. This is the downtown Philly Milkboy, not the short-lived one in College Park. A few years ago I thought the sound was good but the lighting kind of sucked. Guess they upgraded or something because the lighting is excellent now.