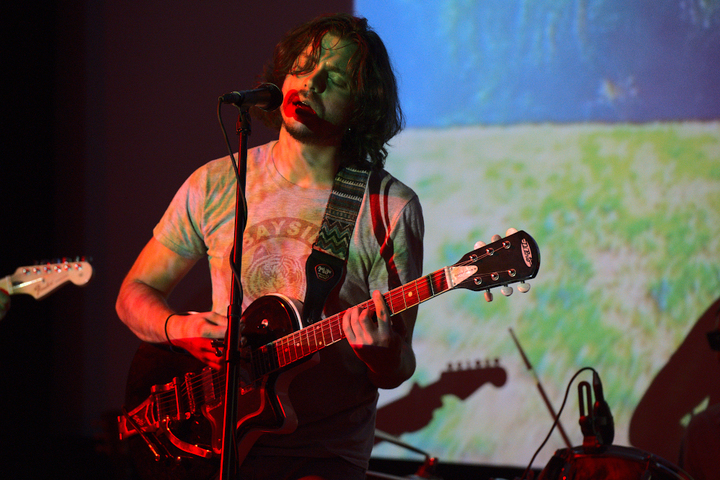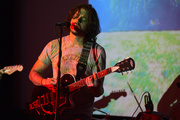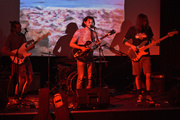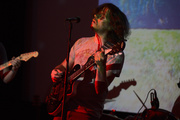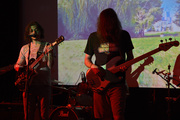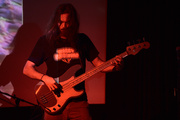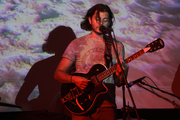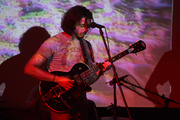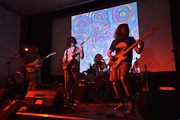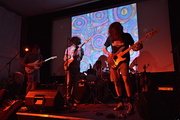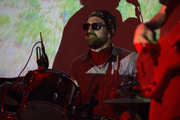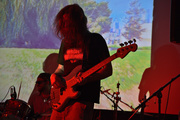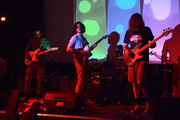 Lito and the Shepherds at PhilaMOCA
This particular show at PhilaMOCA was all rock bands. Two of them were loud and in-your-face. Then there was the subtle band, the one which built up intensity as they went along, which of course was Lito and the Shepherds. You can probably tell from the backgrounds that they're a bit psychedelic, and I feel like they must have some Jazz influences too. Their music is slinky and groovy, getting you into a mood before (sometimes) turning up the intensity. Very catchy and very cool.
PhilaMOCA is a DIY-ish music venue which also shows movies (indie stuff) sometimes so they have a good projector. Lito and the Shepherds brought their own background video. Neat, huh? The problem is that most of the light hitting the stage comes from that projector. There is almost no light on stage right from the two spotlights in the room. So in case you're wondering why I don't have any good photos of the band's lead guitarist it is because that video has a square-ish aspect ratio and stage right was in the dark part at the edge. Just look at the photos of the other two bands who played this show for how much better the lighting could have been.