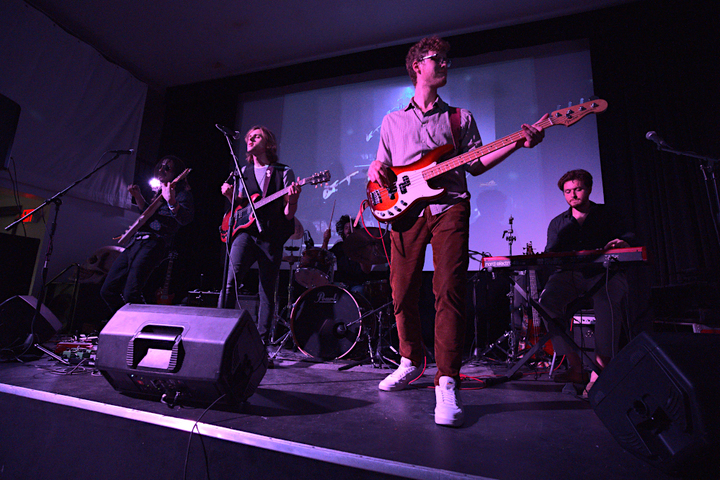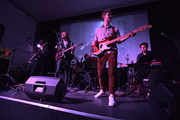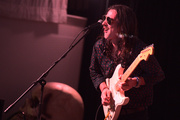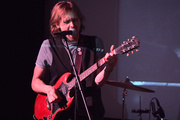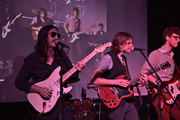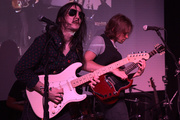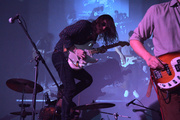 The Dead Flowers at PhilaMOCA
When a band opens their show by shouting "Get ready to rock!" or that sort of thing they'd better damn well rock. The Dead Flowers damn well rock, no question. If you like raw rock-n-roll where you can pick up on the Blues and Boogie Woogie influences then this band is for you. Also, if you like bands which are actually doing something on stage. There seem to be an awful lot of stand-there-and-play bands here in Philly. Those bands can still be good but I definitely prefer bands which look and act like they're having a blast.
If you read my last review you might remember that I said the lighting at PhilaMOCA could be better. This is that better lighting. If the photos this time were less than spectacular then that's my fault. Also, yes, the default video at PhilaMOCA is a live shot of the band which then turns into one of those video tunnel things.