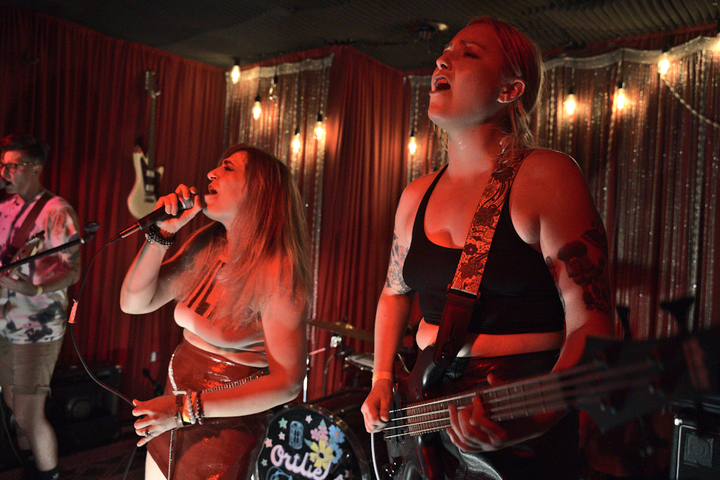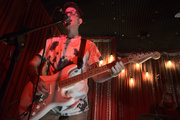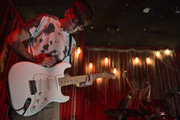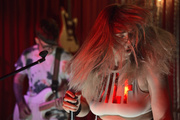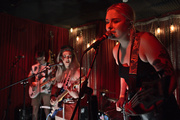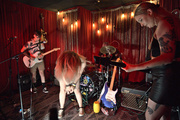 Full Bush at Ortlieb's
Half the time Full Bush are the punkest band ever, ripping very directly into a variety of deserving targets. The other half of the time they're still pretty vicious but a little more subtle about it. I mention this because on their Facebook page they describe themselves as a "Post-punk foursome from Philadelphia", which is alliterative and accurate as long as "Post-" doesn't mean a damn thing. It's four silent letters and a silent hyphen and one loud-ass punk band.
Music venues have only just started to reopen and I have noticed that the bands which get booked right now tend to be local. Maybe this is because nobody wants to travel just yet (though the openers were from upstate and were quite good) or maybe it's a sort of "promote the local music community" thing. Either way, Full Bush are the kind of band which sets one song in an actual local bar and, uh, reviews another local band on another song. They're not just a band from Philadelphia but an identifiably Philly band. The levee which is holding back the waves of touring bands will break sometime around September. Until then, people who normally only go out to big shows might just decide to see something a little smaller. At least it's going out, right? (Seriously, Fuck COVID) Hopefully they'll find some new music they like and I like the fact that it will probably be local music.